About CITH
Since 1981, the Textile and Clothing Information Centre (C.I.T.H.) has provided statistical information on trade and production in textile and clothing. These statistics are important for strategic planning as well as for measuring the performance of the enterprise against the trends of the sector.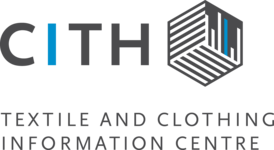 Over the years, computer programs have been developed which allow transforming the basic data into usable information of value to all those concerned with the evolution of trade. The regular information from the CITH includes trade statistics (EU imports/exports) by products, reporting countries and partner countries as well as unit price information. The basic data are collected by Eurostat from national customs and subsequently treated by the CITH.
Still, the available information is often insufficiently known and certainly underutilised.
However, detailed data are available: perhaps not in a regular published form (the volume would be unmanageable) but the current Harmonized System nomenclature allows isolating, on request, the information concerning individual textile or clothing products. According to this nomenclature, it is possible to find out detailed trade statistics on textile by fibre content, weight, width or type of finishing, and on clothing articles and accessories for men/women by fibre…
Partnership with GTIS
Since its creation, the CITH had relied on the same software, occasionally modified but allowing few developments. Over time, it became obvious that the system needed upgrading in terms of flexibility, speed of updating and ease of access.
Since an entirely new system could not be envisaged, the CITH decided to enter into a cooperation agreement with one of the best online trade data suppliers on the market. GTIS offered a number of advantages and, in particular, a demonstrated competence in all sectors and a proven access to statistics from all important players in world trade, Chinaand India included.
The CITH and GTIS are able to work in parallel and to offer their clients the services best suited to their requirements.
Our Services
The CITH main value-added is its remarkable flexibility. Such flexibility allows for tailor-made reports based on customers' requirements.
Type of contract
A customer may be interested in receiving the update of a predefined report regularly (say on a quarterly basis). This will be produced by our report writer and sent to the customer. The majority of customers are committed to a continuous follow-up of the products of their interest through regular updates while keeping the capability of receiving specific reports for different product categories, period, partner countries or units at no additional costs.
Type of report
Reports are available or may be provided on customers' request (Excel format). They concern trade flows, trade balance, export/import prices, major exporters/importers.
Every customer may receive regular updates:
Monthly
Quarterly
Half-yearly
Yearly
Products
All Textiles and Apparel international trade categories are covered:
Harmonised System and Common Nomenclature codes
MFA codes
CTCI codes
Customised groups (Every customer has also the capability of creating its own products group)
Countries
EU27 countries (Intra-EU trade)
EU partners (Extra-EU trade)
Unit
Value (Euros)
Volume (Tons, square meters, pieces, pairs)