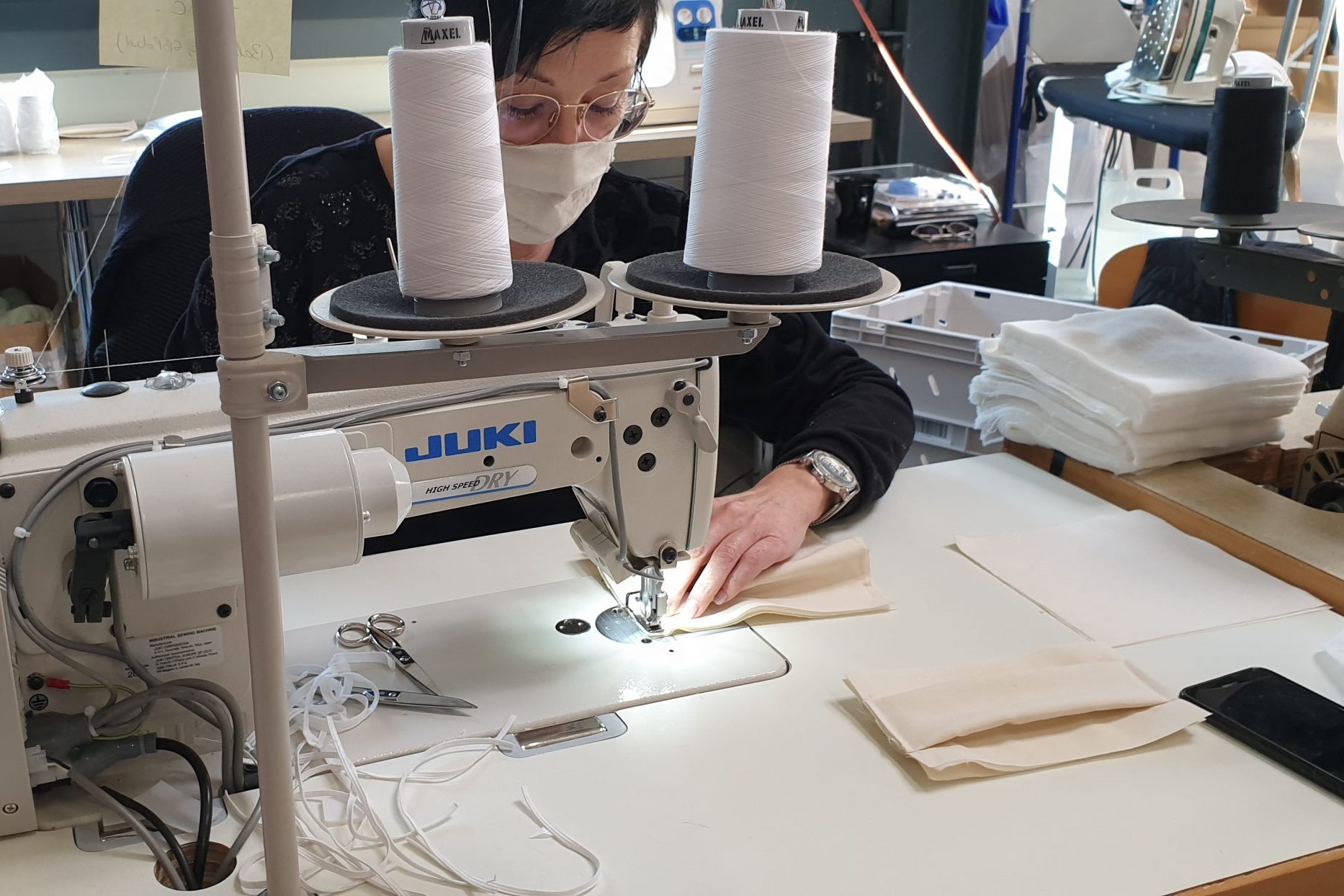 Paris, 20 April 2020

In France, as in many – if not all – countries, the coronavirus crisis was a shock for an unprepared population. Not many realized the extent and speed of the virus to spread. In this context, the lack of masks for sanitary applications was immediately a problem.

French textile companies have proved fantastically reactive, supportive and creative. Around mid-March, when the situation began to degrade in France, approximately 30% decided to turn their production tools to manufacture masks. These companies are SMEs. They work with reduced teams due to this sanitary context. They all started from scratch. Gathering bigger and smaller capacities, today the total production averages 4,2 million masks a day.
In the meantime, the French government had started developing tests to help companies produce masks, in alternative to FFP2 certified masks. The complete textile branch mobilized. With the help of UIT, local and branch federations (whose mission was to put textiles, garments and apparel manufacturers in relation and inform them about the government's recommendations), companies started producing. Innovative tools, like the French apparel and textile center for innovation (IFTH), provided the industry with patterns. The organization is and has to be both local and national, because masks are destined to professional non-sanitary use and the demand is local. Furthermore, if some textile providers can supply nationally, transport could be defective.

Les Tissages de Charlieu, Garnier Thiébaut, Norlinge (Vandershooten), TDV Industrie or Boldoduc were of the first companies to start manufacturing. Their models were tested and accepted by the French DGA (Army department who carries tests). Tissages de Charlieu, as many others, shared the technical information with other companies to enable them to join this production effort. Today they have produced over 3 million masks.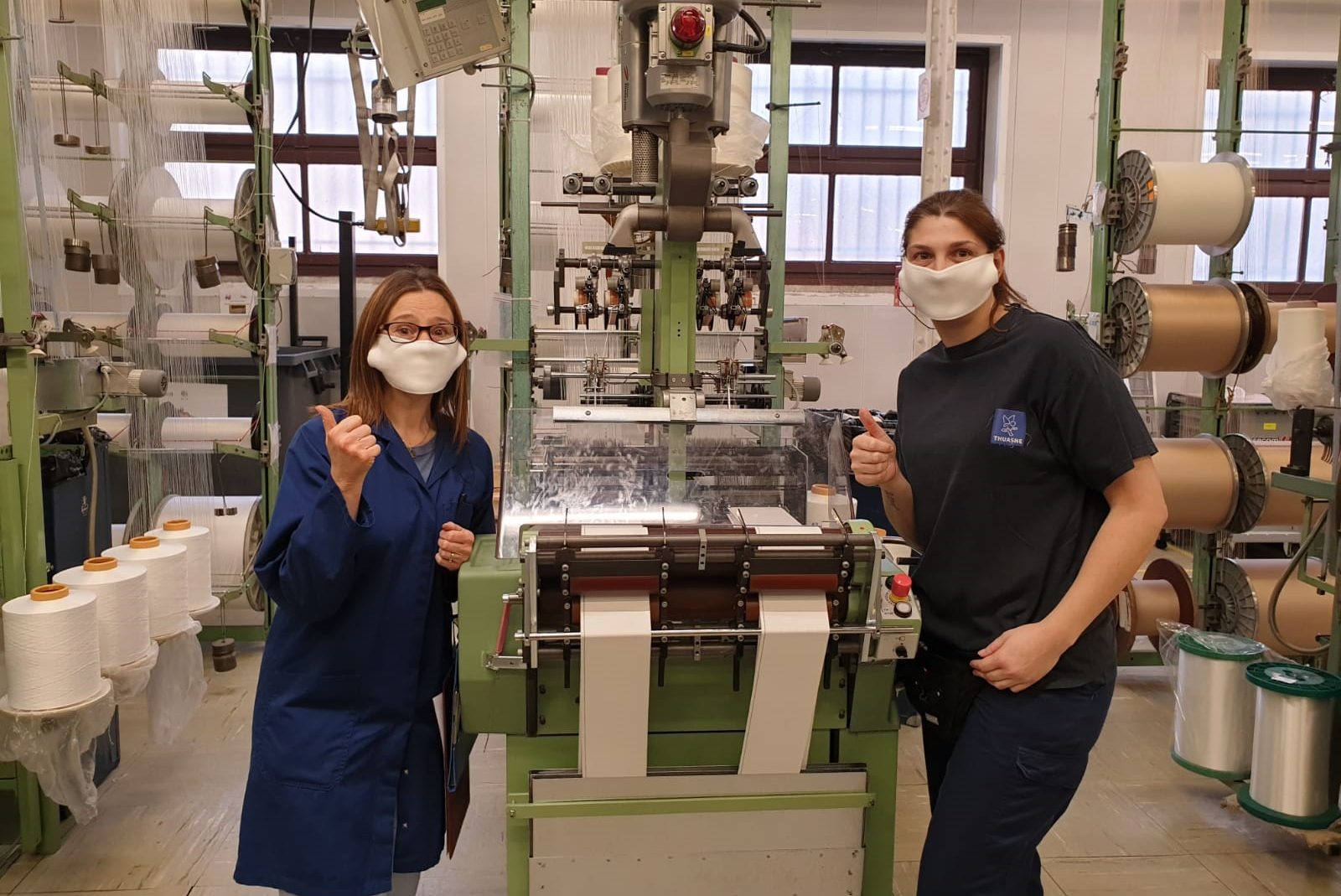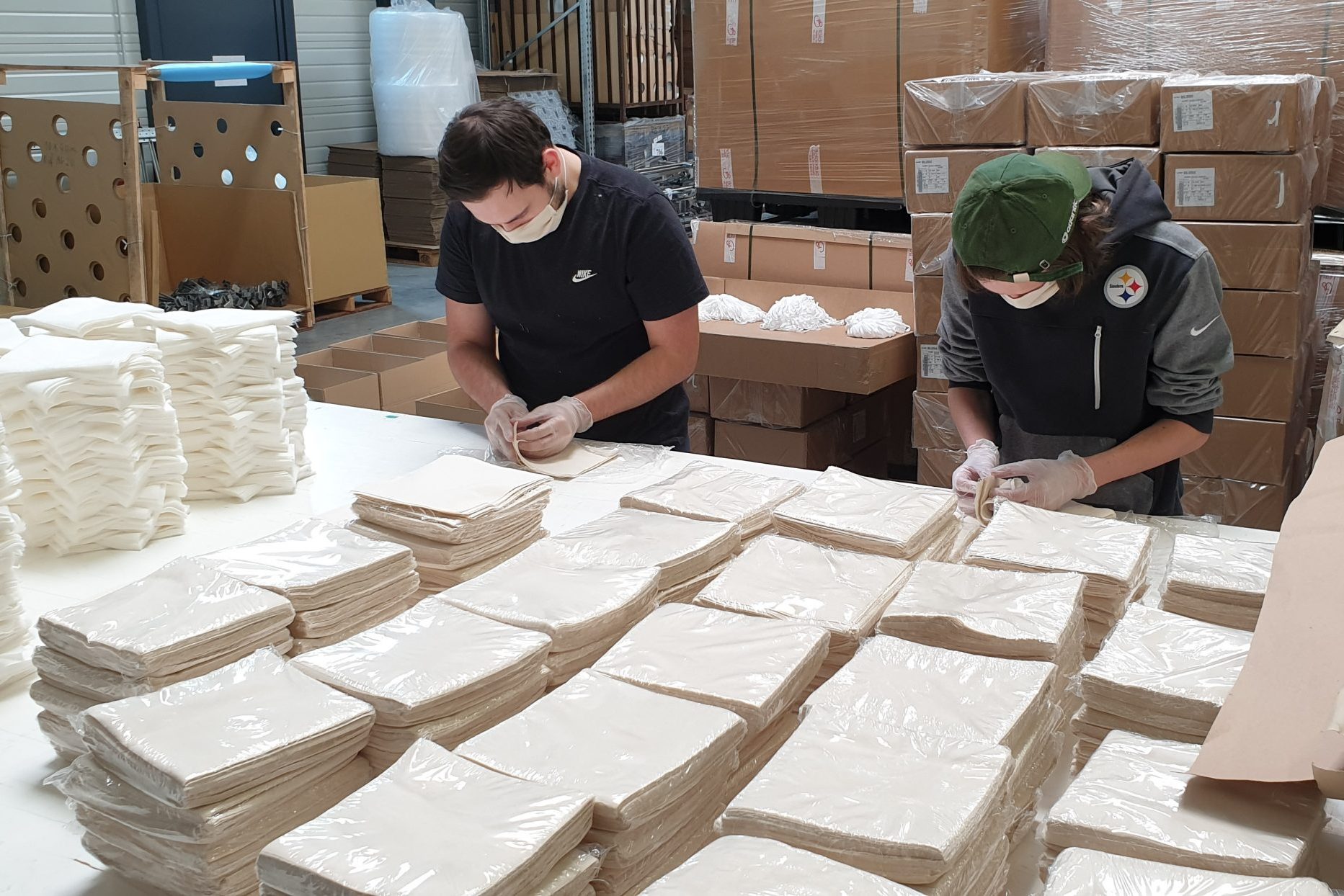 As for Boldoduc (manufacture), Balas Textile and Tenthorey (textile), group of textile providers and apparel manufacturers emerged. In Region Grand Est, a solution was developed and managed by Pôle textile Alsace, with Freudenberg Performance Materials, Sausheim Mitwill Textiles Europe and Emanuel Lang. In the west, Mode Grand Ouest gathered small apparel and leather local companies.

There will be a lot to learn from this crisis in terms of innovation. Today, after only a month, over 130 different prototypes, with different fabrics, woven or non-woven, have passed the tests. Some companies have produced several prototypes. It may have taken them 2 or 3 trials to get it right but they managed. They had to rent machines to increase or change their production. So did UTTI, which developed a box with 2 knitted masks with different colors, one for the morning, one for the afternoon. An ingenious washable mask with a disposable filter.

Eminence, Saint-James, Chantelle, Lacoste, Bonneterie Chanteclair, Regain, Thuasne, Sigvaris, Fibertex … Big and small companies, whatever their normal activity (fabric, knitwear, underwear, home textile, medical and technical textile) joined the effort. Some employees started work again, proud to help. In some cases, volunteers were needed and joined, so companies prepared "sewing kits" to be safely manufactured at home. Demand increases every day. Today, over 200 textile and 350 apparel companies have mobilized and their number and production capacity increase every day.