Textile and clothing industry evolution
in the 1st quarter 2023 and short-term prospects
The EU textile & clothing activity revealed a mixed picture in Q1 2023.
Looking forward, managers' confidence worsened in the entire value chain.
Economic performances in the textile & clothing industry showed a mixed picture in the beginning of the year, as companies are still struggling with tough market conditions and insufficient demand. On a quarter-to-quarter basis, production volumes as well as exports deteriorated in the entire value chain, demonstrating insufficient domestic and external demand. On the positive side, the labour market evolution turned positive in both sectors and turnover slightly increased compared to the previous quarter, but also compared with the previous year. Lower energy prices are gradually making their way through the economy, decreasing production costs for companies, and reducing energy bills for consumers.

The European economy continues to demonstrate resilience despite challenging global circumstances. Besides lower energy prices, easing supply constraints and a robust labour market have bolstered moderate growth in the first quarter of 2023. However, due to high inflation, financing conditions are expected to tighten further. This could slow down investment growth. More benign developments in energy prices could lead to a faster decline in headline inflation, positively impacting domestic demand. Of course, uncertainty remains due to Russia's ongoing invasion of Ukraine.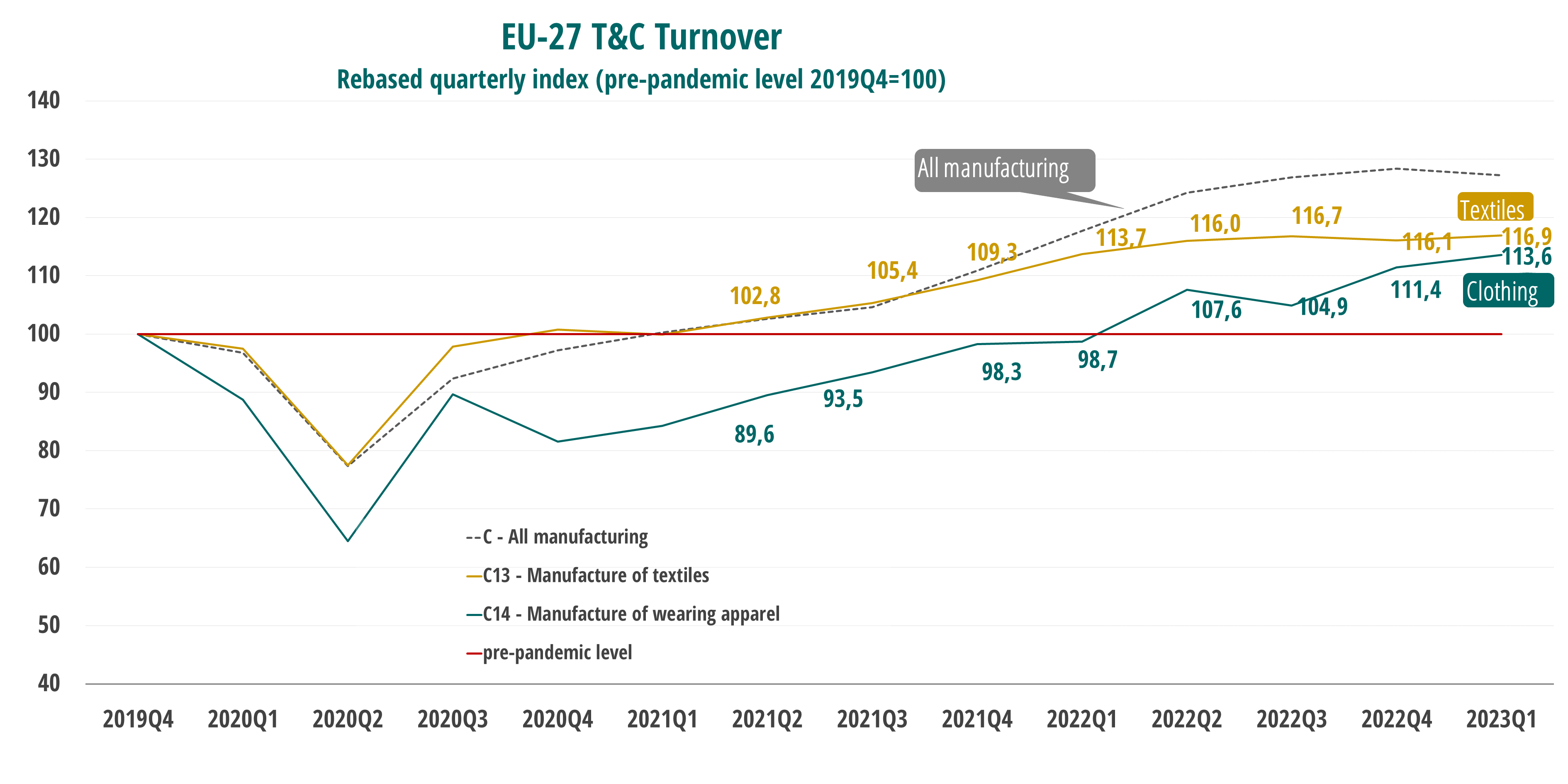 Looking forward, economic sentiment in the T&C industry is deteriorating, suggesting that economic activity will contract in the second quarter of 2023. The EU Business Confidence* indicator for the months ahead weakened in the textile industry, resulting mainly from managers' more pessimistic views on their current level of overall order books and adequacy of stocks of finished products. Business sentiment in the clothing sector saw a much stronger deterioration (-10 points in June, compared to May), as managers' production expectations and their assessments of the current level of overall order books deteriorated further, and the stocks of finished products were increasingly assessed as too large/above normal.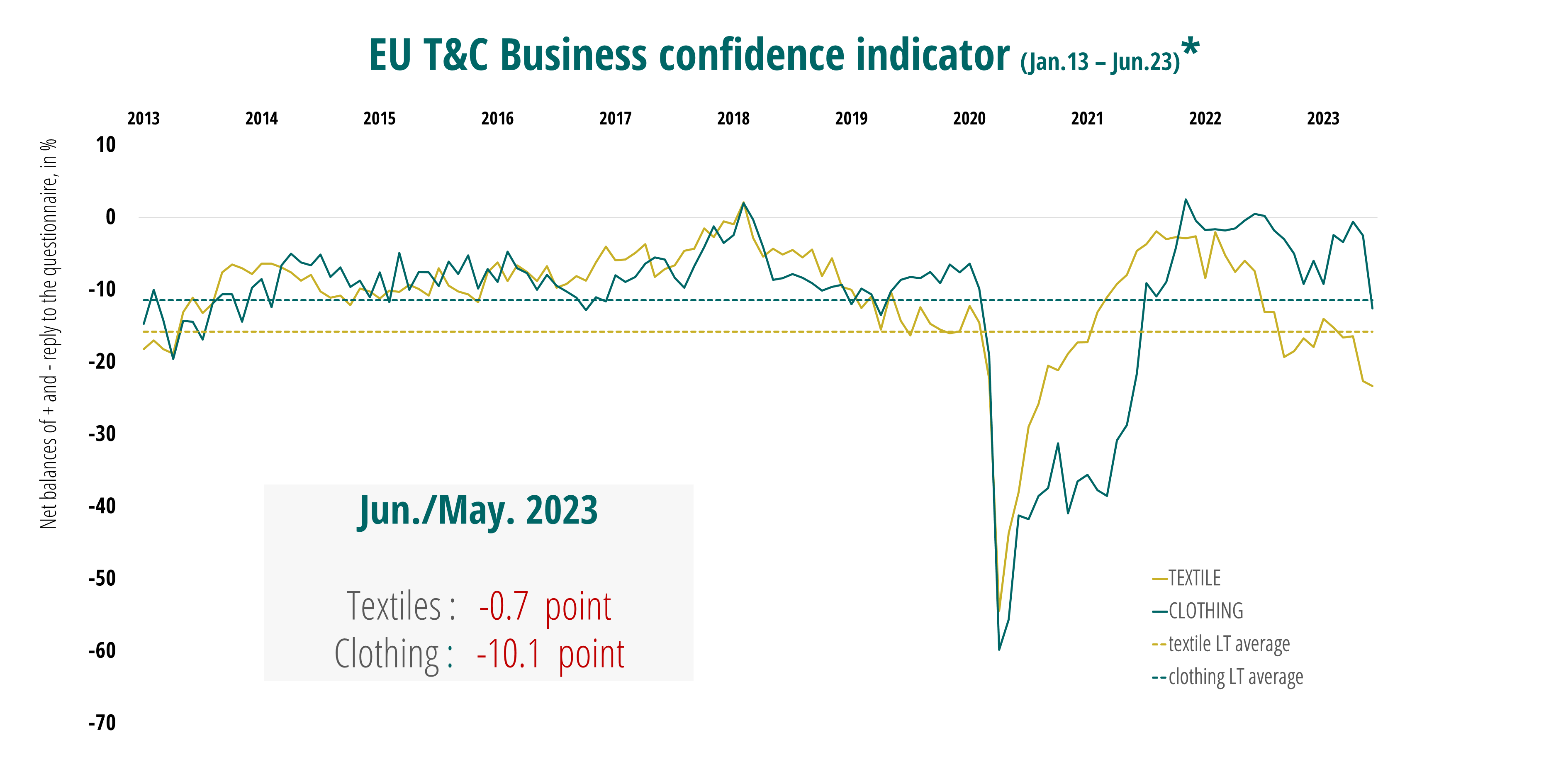 For more information on our Economic Update, please contact Roberta Adinolfi.
Get

your

copy now!
Keep up to date with the latest facts and figures of the Textile and Clothing sector
by subscribing to the Economic Update!
Click here to fill in the subscription form or contact roberta.adinolfi@euratex.eu.