T&C industry evolution during the second quarter of 2021 and short-term prospects
The second quarter of 2021 shows recovery from the Covid19 pandemic, but new challenges are looming.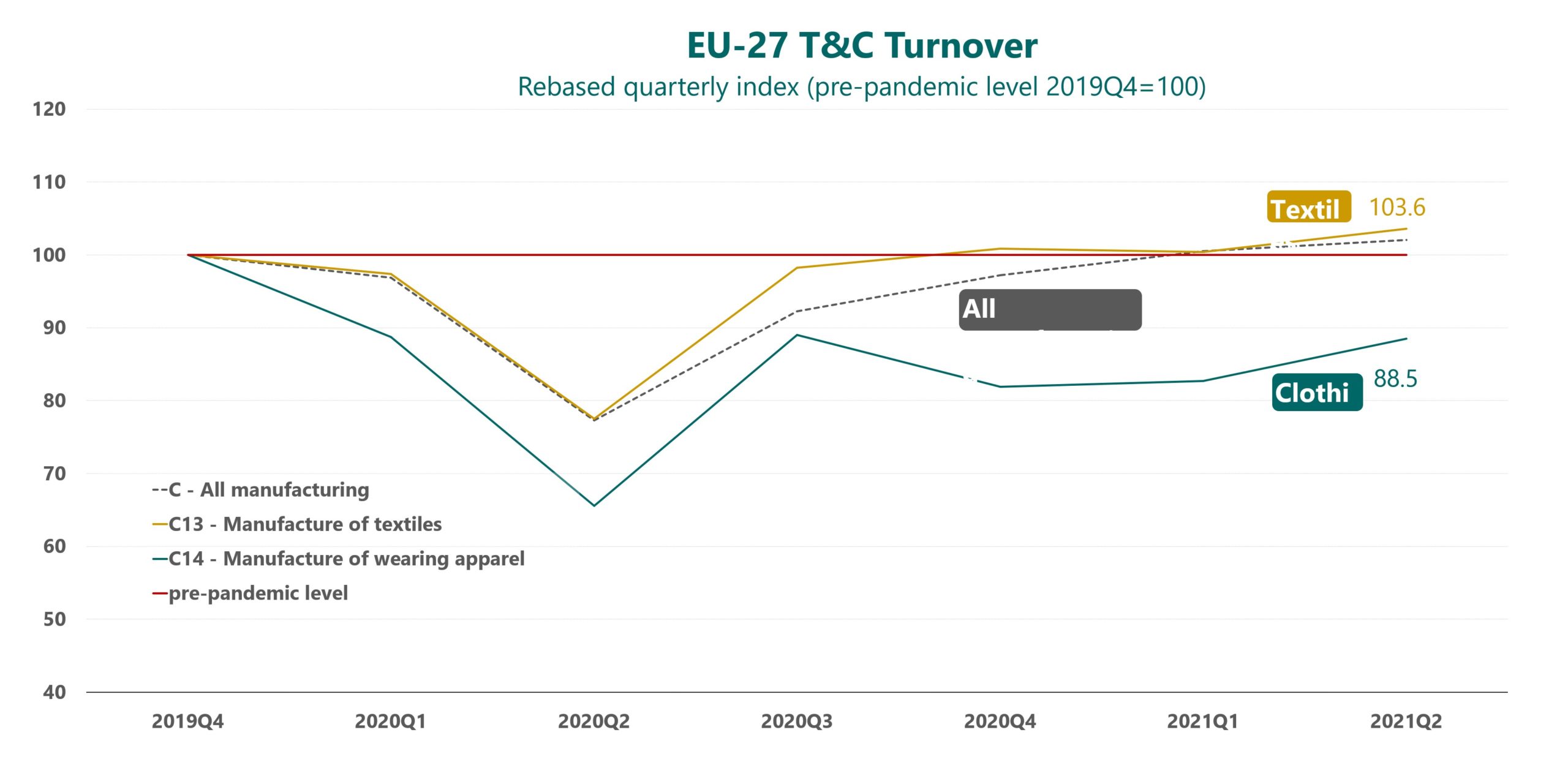 The EU T&C industry saw encouraging signals during the 2nd quarter 2021, on a quarter-on-quarter basis, with a rebound in exports, turnover, production and retail sales. The textile activity has now surpassed its pre-pandemic level in Q4 2019, while the clothing sector still remains below. However, this recovery is hampered by higher shipping costs and prices' increase in raw materials and energy. The future recovery is also threatened by some main factors limiting production, such as shortage of labour force and of material/equipment, which are putting additional pressure on T&C industries.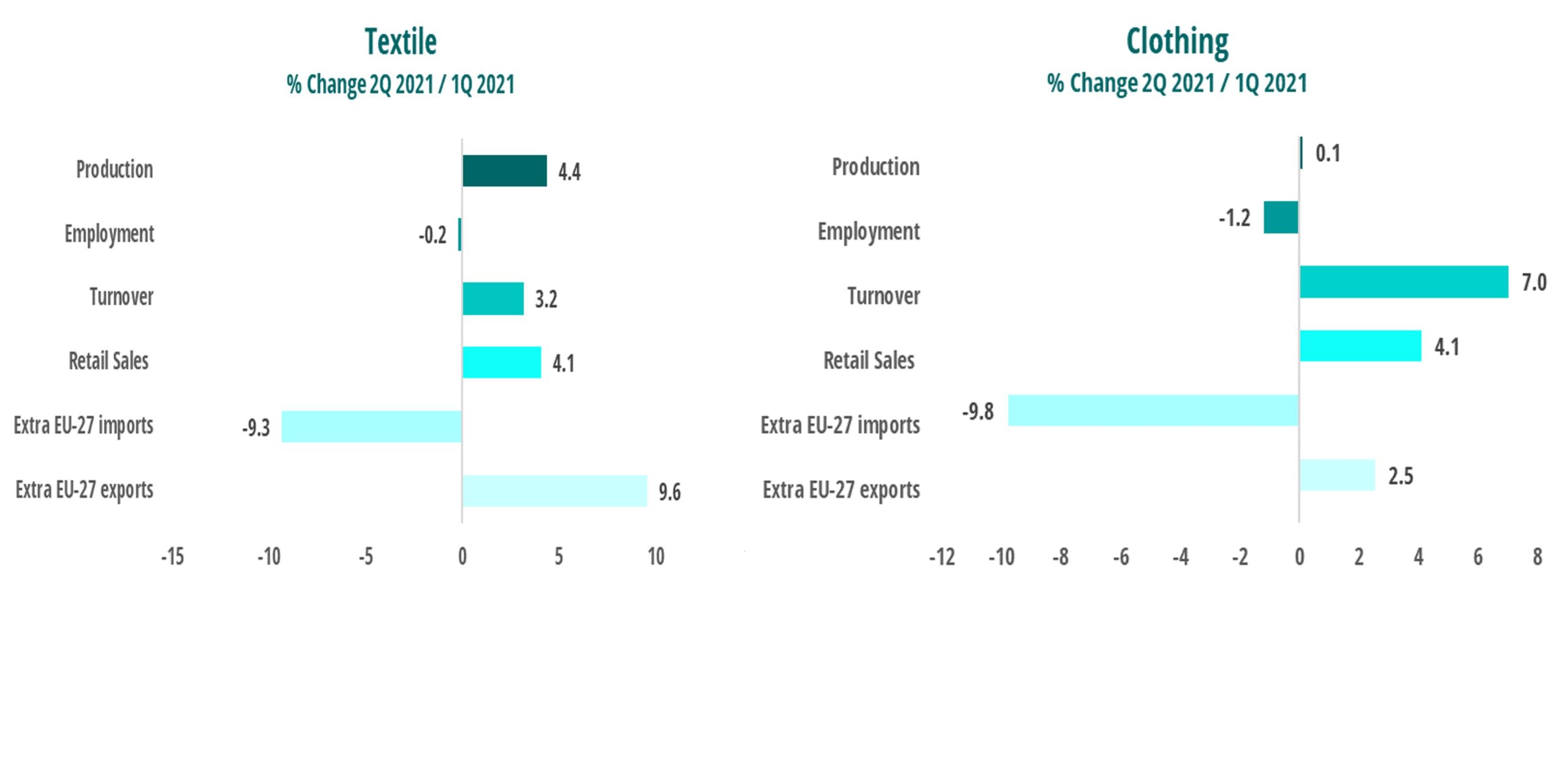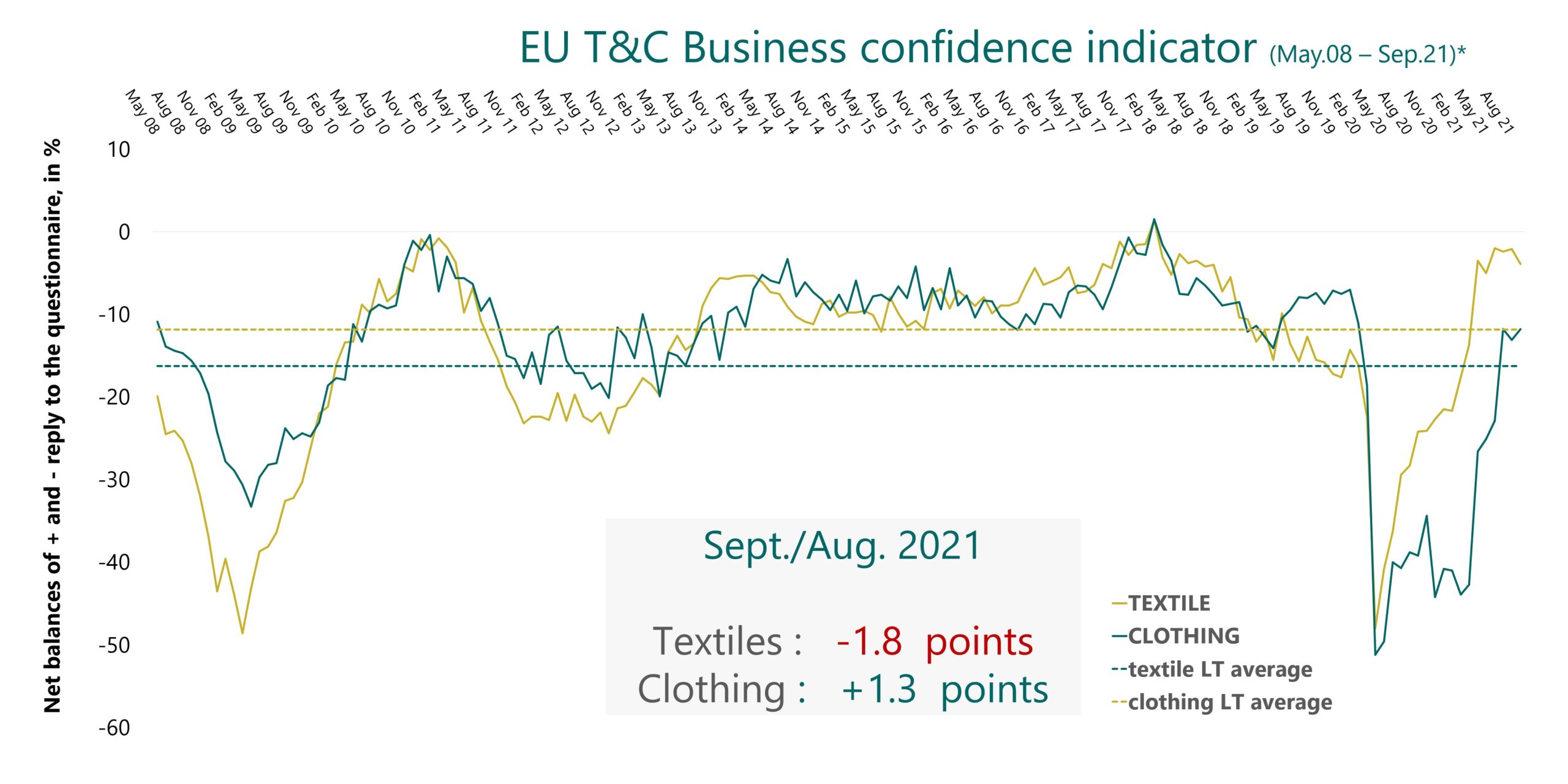 The EU Business Confidence indicator for the months ahead lost momentum in the textile industry, while it showed some improvement in the clothing industry. However, managers' confidence in the textile industry remained higher than its long-term average and to the pre-Covid level. From the consumer perspective, confidence rose, as households' assessments improved in particular in respect of the expected general economic situation in their country. By contrast, the retail trade confidence declined as a result of a deterioration in retailers' assessment of past and expected business situation.

The full report is available exclusively to EURATEX members on the EURATEX Members Area.

For more information, contact: roberta.adinolfi@euratex.eu