T&C industry evolution during the third quarter of 2020 and short-term prospects
The industrial activity in the T&C sector showed some signs of improvement in the 3rd quarter of 2020, despite a negative trend. With the EU in a partial lockdown, the recovery is expected
to lose steam in the final three months of the year.


In the third quarter 2020, the coronavirus pandemic had a negative impact on the EU economic activities in almost all economic sectors, despite the lifting of most lockdown measures. After an unprecedented T&C activity plunge in the previous quarter, there was a clear improvement compared to the second quarter, even if the signs of recovery noticed since May, are now slowing down.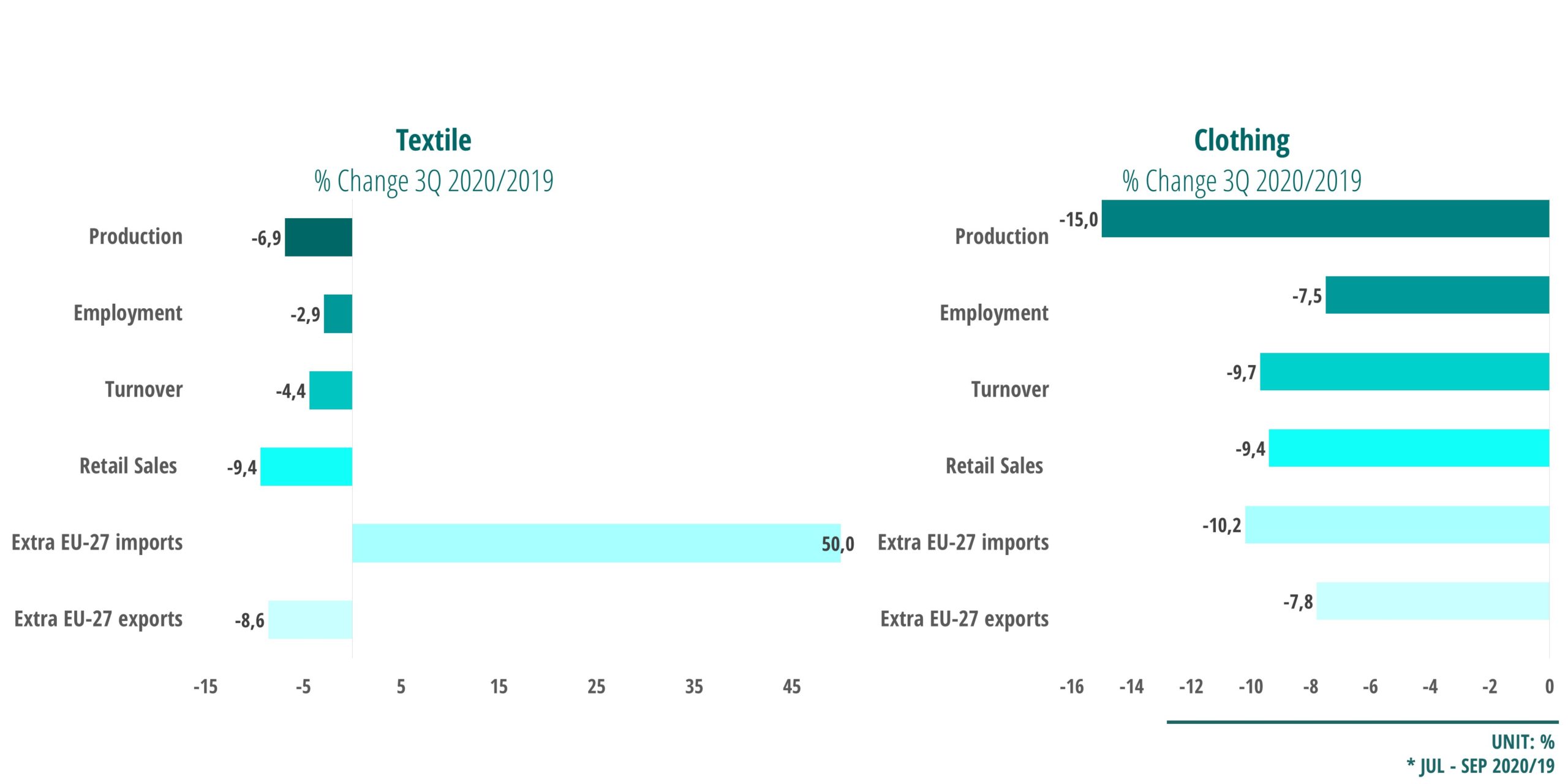 In November, the EU industry confidence indicator* for the months ahead continued to slightly improve in the textile industry, driven by managers' better business expectations, but strongly deteriorated in clothing.

The full report is available exclusively to EURATEX members on the EURATEX Members Area.

For more information, contact: roberta.adinolfi@euratex.eu