Autumn Report 2023
Analysis of the European textile & clothing industry in 2022 and prospects (2023-2024)
This report offers an insight into the 2022 evolution of the T&C sector and prospects, as well as the general European economic forecast (2023-2024). It also provides detailed country reports written by Euratex Members' Associations.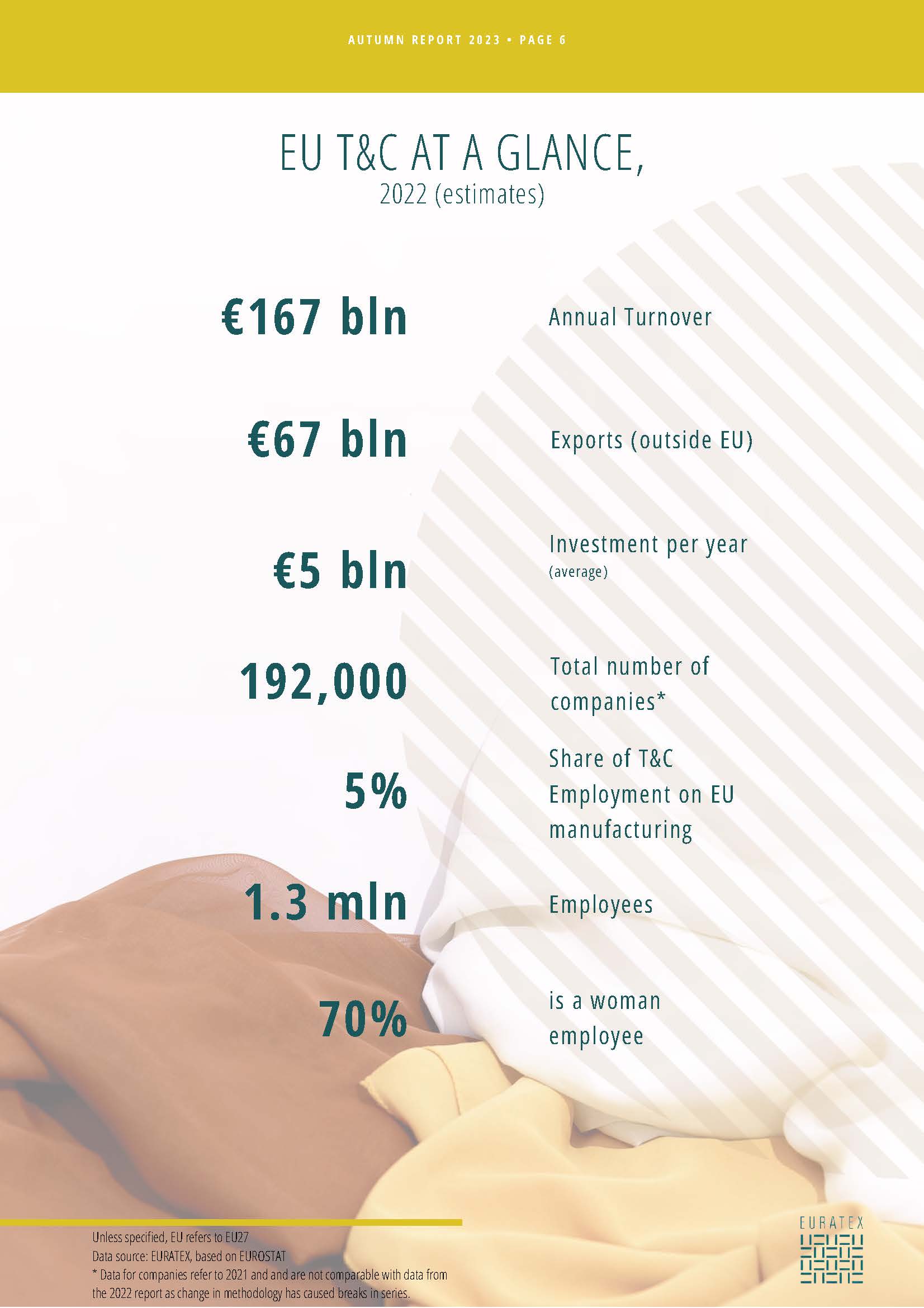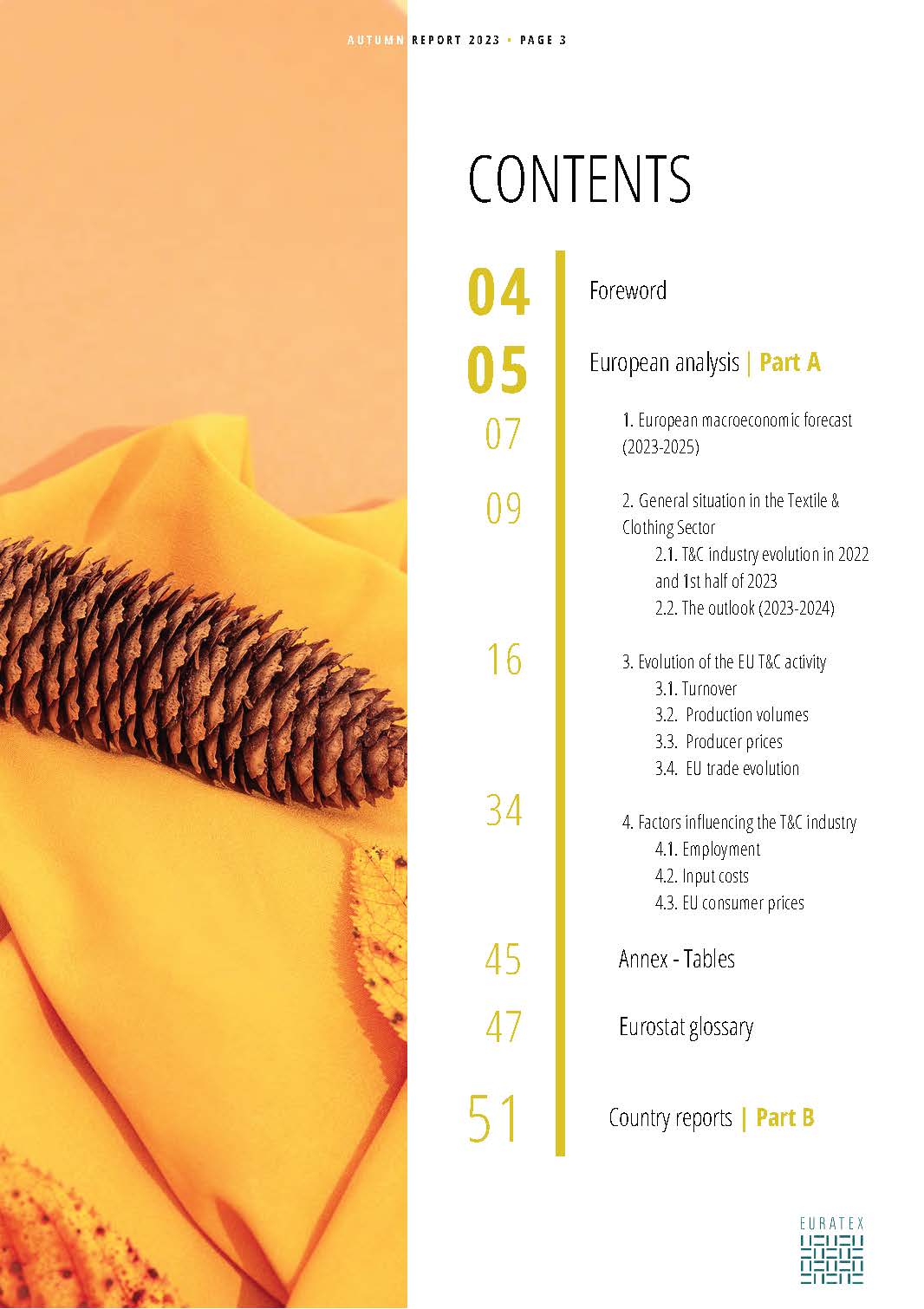 SPRING REPORT 2023
Analysis of the EU Textile & Clothing industry
external trade

in 2022

This report offers a detailed insight in the performance of the European T&C industry on global markets. It highlights the diversity of products within the sector, trends in foreign trade with focus on our main trading partners.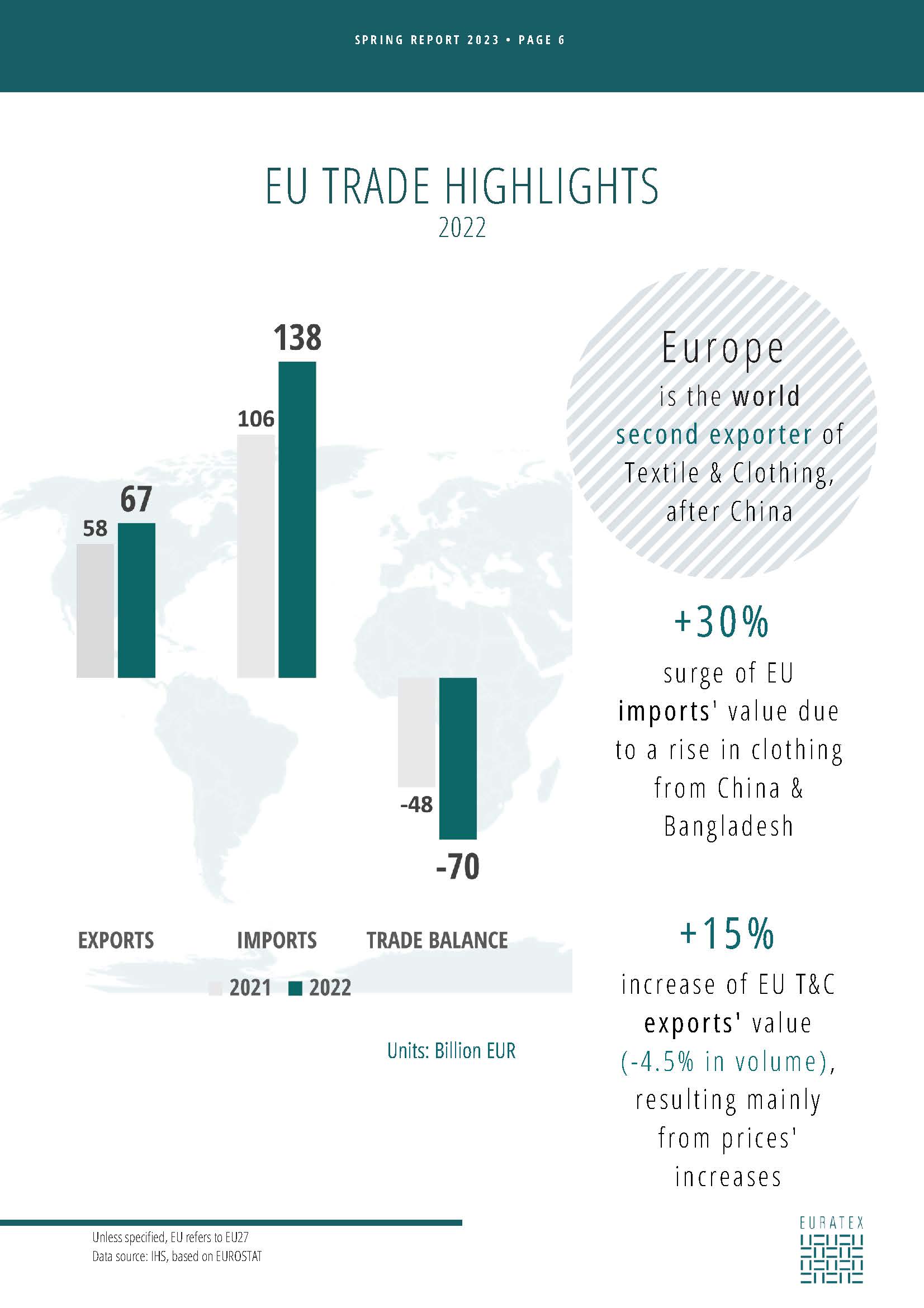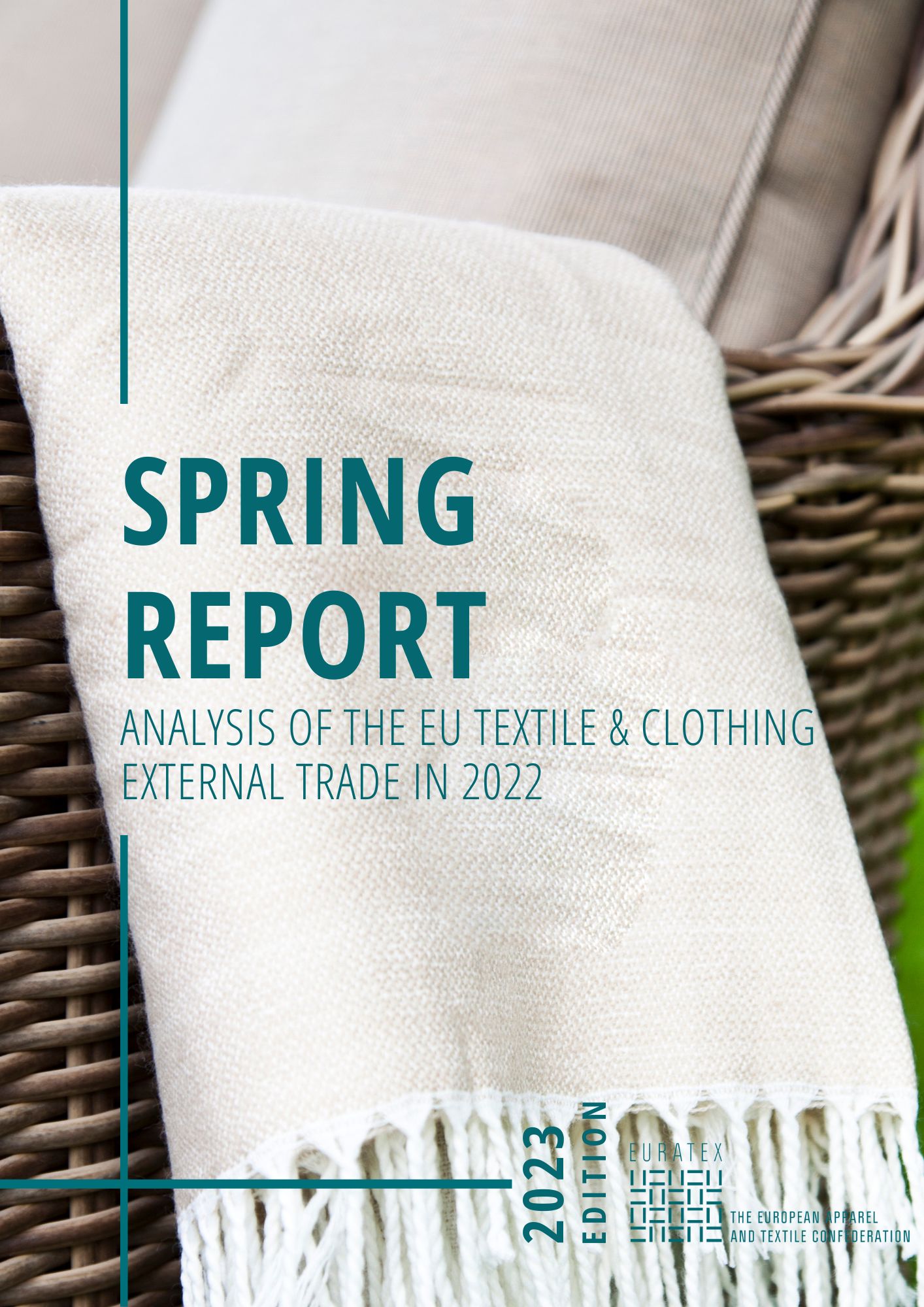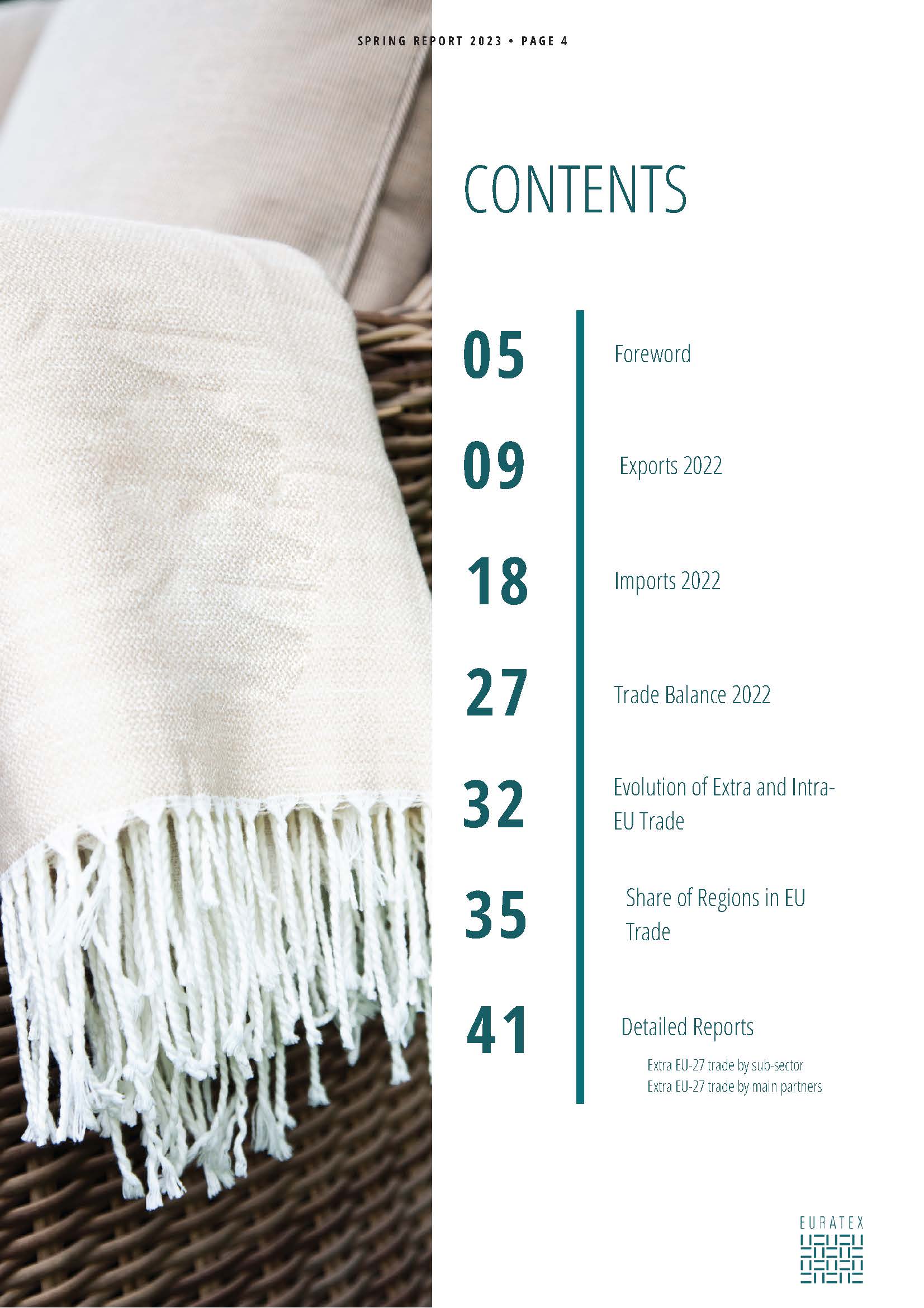 Get
your copy
now!
Keep up to date with the latest facts and figures of the textile and clothing sector
by subscribing to the Spring and Autumn Reports!

Spring Report & Autumn Report (digital copy): €400 VAT
EURATEX Economic Update (digital copy): €200 VAT

Click here to fill in the subscription form or contact roberta.adinolfi@euratex.eu.
Former Bulletins
As from 2020, EURATEX decided to reshape the format, content and frequency of the annual traditional reports, formerly known as the "Bulletins". Before the bulletins were issued quarterly and you can find the summaries here below: