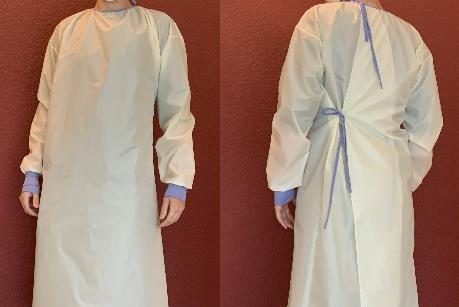 Catalonia, 20 April 2020

Textil A.Ortiz founded in 1958, is a specialist in lining, being pioneers in the manufacture of synthetic and artificial fabrics.

Their goal is to give comfort to the interior of the garments, striving to offer a quick response in colour and quantity. And all this by weaving, dyeing and finishing the most diverse linings by design, colour or texture.

They are suppliers of the leading retailer brands in the sector. Their product is proximity. They manufacture in Spain to serve all of Europe and neighbouring countries. In this way they minimize the environmental impact of the carbon footprint in transport.

At this time, no one doubts the change in mentality that has occurred in recent days. Changes for which no one was prepared. The events that this CORONAVRUS (COVID-19) is leaving us are not for anyone pleasant.
The "MEDICAL GOWNS" that they present has passed a whole serie of regulations in order to reduce contagious emissions (CEE 93/42), also safety within the health system with the highest possible reliability, with all the tests currently on the market and passing the quality controls that will have to endure during actual use (test 65 washes).

This growing demand for this type of material (medical gowns), that they regret that it was caused by an external agent, it creates a new business opportunity for fabric manufacturing companies that have been, are and will be in Catalonia.

Their goal is to provide the tools necessary to help increase the safety of personnel exposed to COVID-19. In this way a company, manufacturer of fabric, can carry out the design, development of a new type of product, specifically designed for this market and with the maximum guarantees of success.