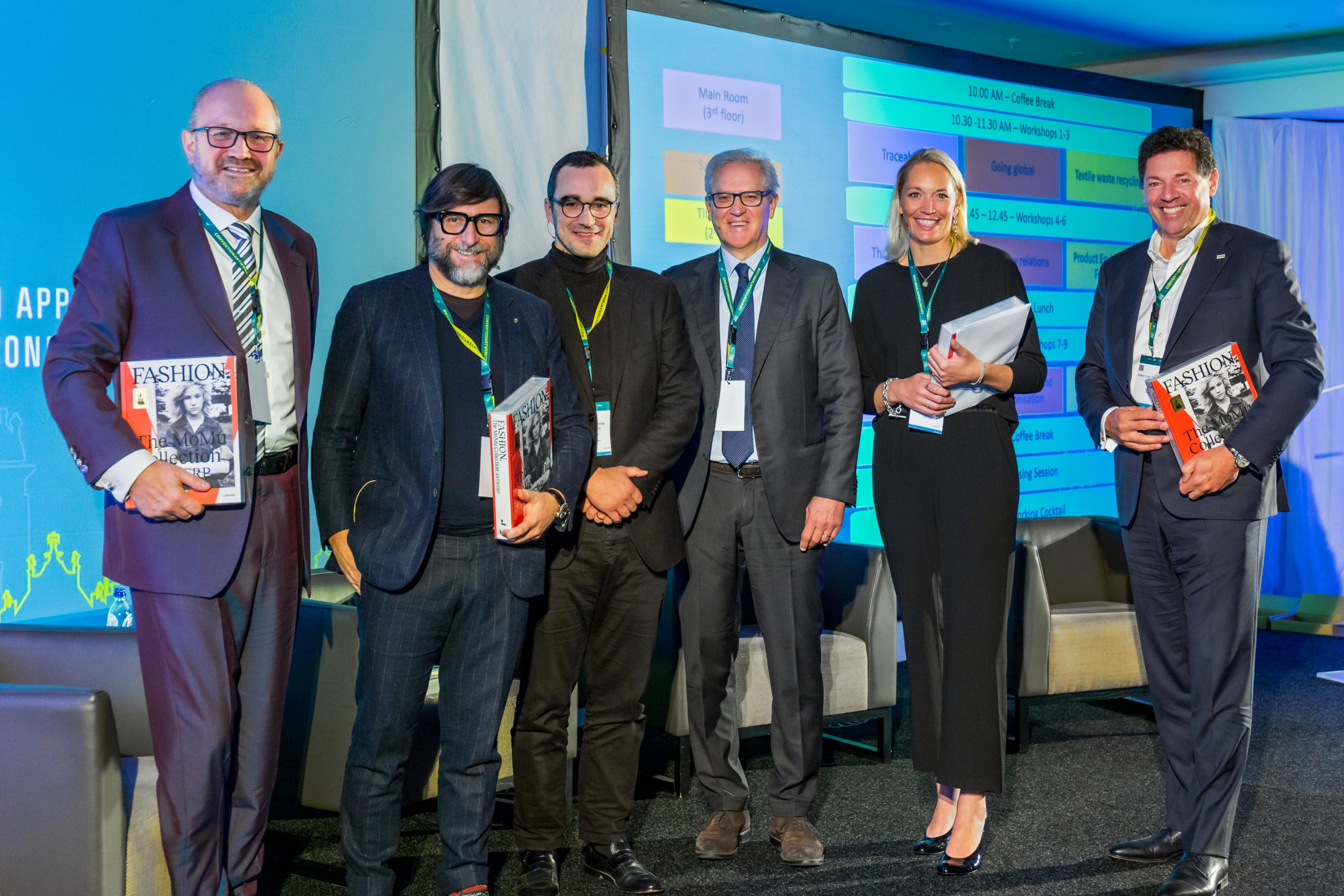 EURATEX 9th Convention was successfully conducted on 9 and 10 November in Antwerp, back-to-back with the 36th IAF World Fashion Convention. The event brought together, under Belgian 'Covid Safe' conditions, well over 250 apparel and textile industry professionals, from across Europe and beyond.
Under the theme "A new paradigm for the European Textiles & Apparel Industry", the convention focused on the impact of the corona pandemic and the role of the European Union in boosting the competitiveness of our industry. If well designed, the upcoming EU Textiles Strategy and the new EU Industrial Strategy offer an opportunity to shape a new framework, which should allow European textile companies to prosper. That was certainly the message of Commissioner Breton in his opening speech. The plenary panel discussion, with representatives from fibres, apparel, luxury brands, and textile machines, confirmed the need to develop a common strategy across our supply chain; only by working together we can turn challenges – related to sustainability, transparency, level playing field, etc. – into opportunities.
9 different workshops focused on specific aspects on that EU strategy: how to manage textile waste, the importance of traceability, the impact of the new chemical strategy, the need for new skills, relations with Turkey and the global trade dimension, EU support programmes,… Each workshop offered an insight in the "Brussels agenda" and allowed participants to share their perspective and proposals.
The convention was also an opportunity to get together again, after nearly 2 years of virtual dialogue. There was intense networking during the different breaks and at the Antwerp Fashion Museum on Monday evening.
With so many topics on the table, so many positive ideas circulating, the convention delivered on its purpose to bring the entire industry together and move forward with confidence. It also gave a boost to EURATEX' work, in promoting the European textile and apparel industry.
EURATEX wants to thank all participants, speakers and sponsors of the event. We look forward to evaluate, one year from now, how this paradigm shift is taking shape and our companies are prospering in this rapidly changing economy.
You can find some pictures on our website but also on the Convention's one.