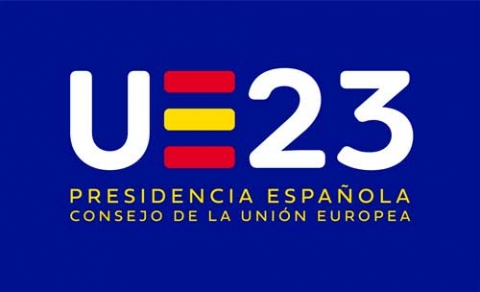 Brussels, 3 July 2023 – On 1 July, Spain took over the Presidency of the Council of the European Union from Sweden to take the lead on important EU policy files during the second half of 2023.
The difficult economic and political context, resulting from the war in Ukraine and the consequences of the inflation on consumer prices will continue to influence the work programme of the new council leadership and consequently have an impact on the European Union's political direction. However, for the textile sector it is crucial that the incoming Spanish Presidency helps to facilitate the green and digital transition of the sector through investment support for innovation and research as well as setting a level playing field in the global competition.
In line with the priorities set by the Spanish Presidency, EURATEX asks the Presidency to facilitate the green and digital transition of the sector, support innovation and research as well as set a level playing field in the global competition.
In particular, the first ambition of the Spanish Presidency is to reindustrialise the EU and ensure its open strategic autonomy. The European Textile and Fashion industry has a strong presence in Europe. Spain, in particular, counts around 200.00 companies, generating a turnover of 145.000 ml euros and employing around 1.4 ml people. That's why EURATEX asks to focus on an integrated industrial strategy to support the EU competitiveness, with concrete solutions and a clear SME dimension, from energy and state-aid policy to investment and research.
Moreover, along the lines of "giving special attention to Latin America", EURATEX strengthens the importance of finalising the ratification of the EU-Mercosur Agreement. For our sector the EU-Mercosur association agreement is key to preserving competitiveness as well as to ensuring that the supply chains remain operational at this very challenging time. The war in Ukraine and the subsequent strain, it has caused on our supply chains, has demonstrated the importance of diversifying the portfolio of markets as well as suppliers of critical industrial inputs.
Given this background, EURATEX is in favour of advancing the green transition all over Europe and across sectors. But we asked for EU rules that take into consideration level-playing field at the global level, that avoid the fragmentation of the EU internal market (with regard in particular to the revision of the Waste Framework Directive) and that guarantee market surveillance.
If you want to know all our policy recommendations, you can read the full document.