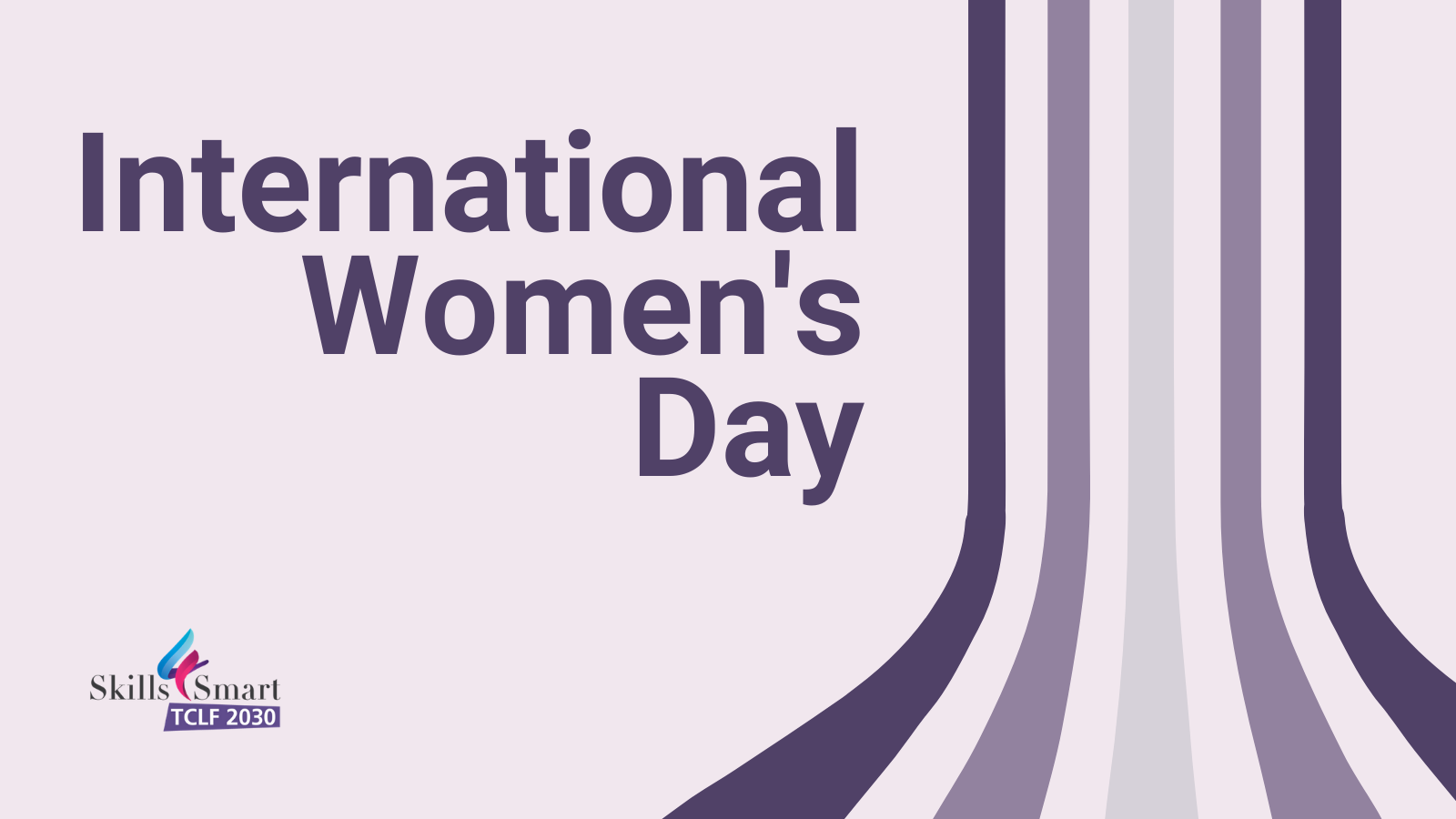 The battle for women's rights is a long and twisted one. Many are the problems women face, from the burden of unpaid care work, to segregation of work sectors, from the alarming numbers of violent acts against women, to the lack of women in managing positions. According to the 2020 Gender Equality Index from the European Institute for Gender Equality (EIGE), the EU pace towards equality is slow and, at the current rate, it would take 60 years to reach full gender equality.
What is the place of women in the TCLF industries? What are the areas where we should increase gender balance? Discover some facts & figures on female employment in the TCLF sectors.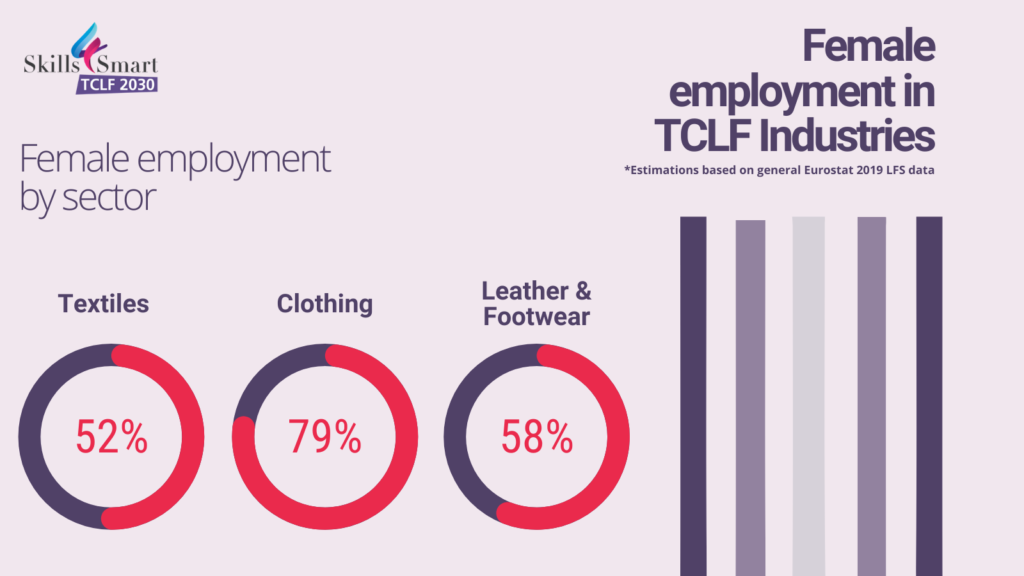 Female employment by sector
The clothing sector employs in total over 1.1 mln workers across the EU in 130 000 companies out of which 99% are SMEs. The industry is dominated by women: they represent 52% of the workforce in the textile sector, 79% in the clothing sector, and 58% in the leather and footwear sectors.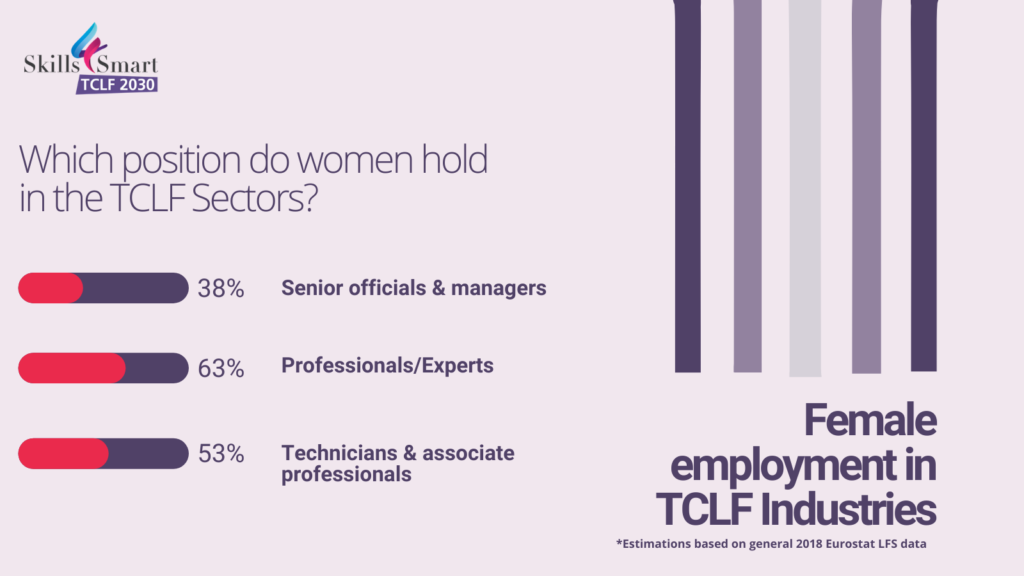 Female employment in the TCLF sectors by position
When we look at the positions that women occupy in our sector in Europe, we notice that 38% of them hold senior officials & managers positions, 63% are professionals/ experts, and 53% are technicians and associate professionals.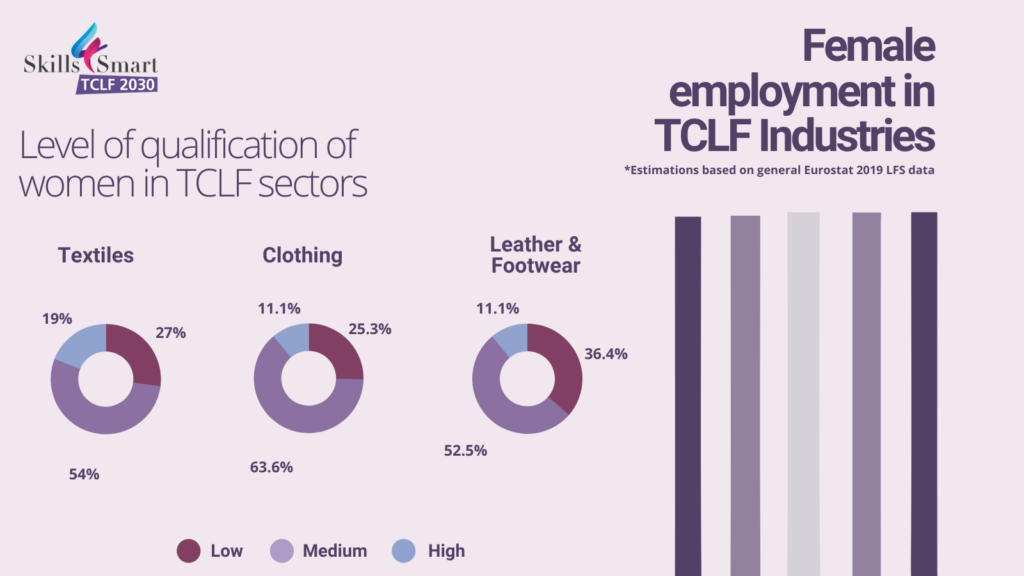 Level of qualification of women in the TCLF sectors
Regarding the level of qualification in the TCLF sectors, the percentage of highly qualified women follows the general average within the industries.
Data on female employment in the TCLF sectors is evolving, but it can & will improve! We'd like to see more women in higher positions. What do you think are the solutions to increase their representativeness even further?