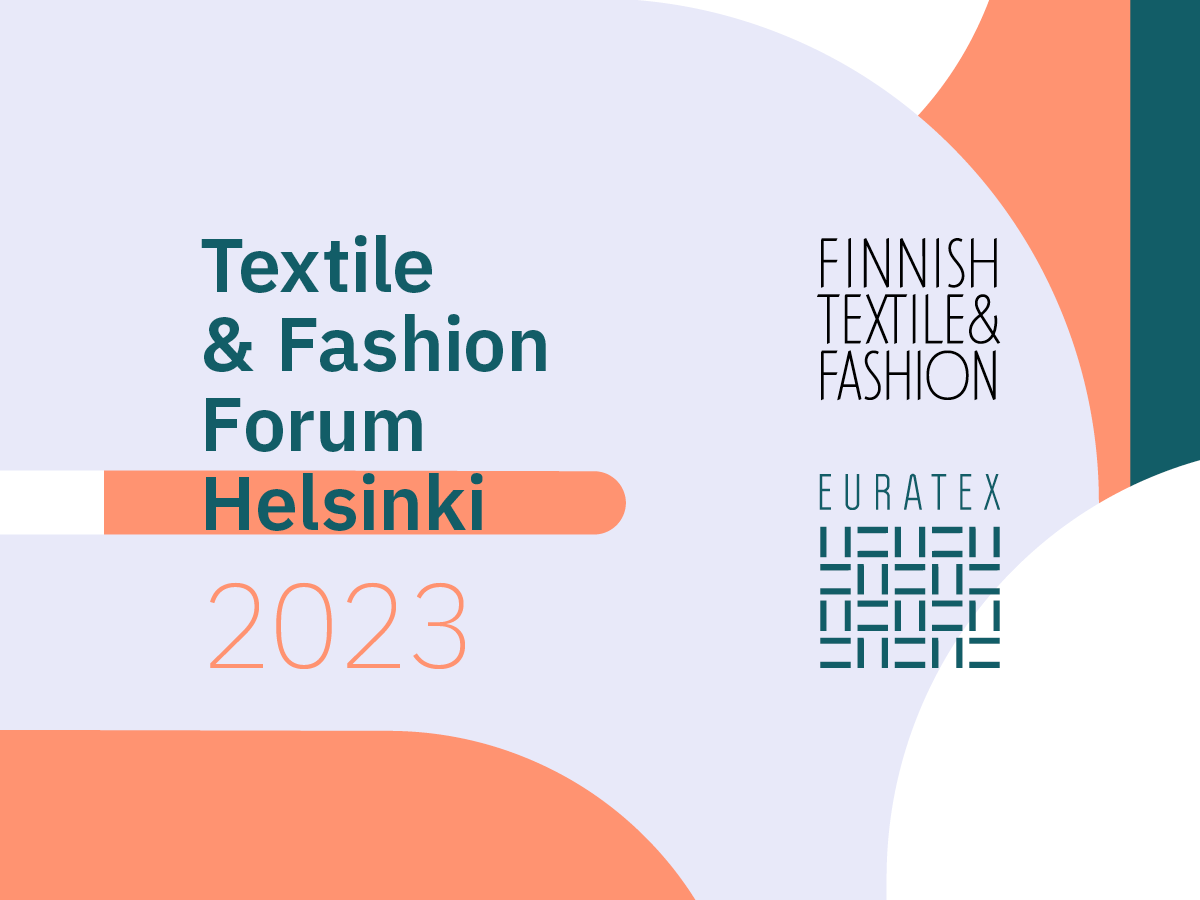 Brussels, 10 October 2023 – The Textile & Fashion Forum Helsinki 2023, jointly organized by Finnish Textile & Fashion and EURATEX, highlights the discourse on sustainable practices within the textile and fashion industry. This two-day event, scheduled for 26-27 October at the unique Little Finlandia event center in Helsinki, will also include a day of company visits.
Finland's leading textile and fashion forum will showcase the industry's pioneering companies and their pursuit of a sustainable and resilient future. With insightful discussions, inspiring speakers, and thrilling business cases, the event drives transformation and sets new benchmarks for the textile and fashion sector.
A Confluence of Visionaries and Innovators
The speaker lineup, drawn from  Finland, Europe and beyond, demonstrates the caliber of expertise connecting on this platform. Noteworthy figures include Tiina Alahuhta-Kasko, President & CEO of Marimekko; Kai Mykkänen, Minister of Climate and the Environment of Finland; Marcus Hartmann, Head of Public Affairs & Sustainability at H&M; Liljana K. Forssten, Range Strategist at IKEA; and Virginijus Sinkevičius, European Commissioner (on video).
" I am thrilled to welcome industry leaders, innovators, and decision-makers to Helsinki. Our fantastic speakers represent the forefront of sustainable fashion, each bringing their unique know-how to drive positive change," says Marja-Liisa Niinikoski, CEO of Finnish Textile & Fashion.
Focusing on Key Industry Pillars
The Textile & Fashion Forum Helsinki 2023 will focus on critical industry themes. The transformation of the textile and fashion industry relies on three key pillars: the creation of different circular business models matching growth with sustainability, a green and digital transition where information technology is necessary to deliver sustainability, and scaling the business, as how start-ups can make a leap and big companies can evolve their growth strategies. These three themes will be discussed in depth during the event.
"Textiles are essential components of our society and our well-being. It is key for Europe to maintain its capacity to manufacture high-quality, sustainable and high-technology textiles. That's why we need events like this one, where the whole European value chain can meet and develop a common strategy for the future", said Dirk Vantyghem, EURATEX Director General.
Contact information
Finnish Textile & Fashion: Anni Leiponen, Communications Specialist, anni.leiponen@stjm.fi
EURATEX: Giorgia Zia, PR & Communications Manager, giorgia.zia@euratex.eu
About the event: Textile & Fashion Forum Helsinki 2023 – Suomen Tekstiili & Muoti (stjm.fi)
About
Finnish Textile & Fashion
Finnish Textile & Fashion is Helsinki-based central organization for textile, clothing, and fashion companies in Finland. We promote the Finnish textile and fashion industry and our member companies globally. We represent the interests of more than 200 member companies' interests as industry influencer – we take part in relevant decision-making and discussions concerning the business environment and provide the member companies with platforms for cooperation and advocacy.
EURATEX
As the voice of the European textile and clothing industry, EURATEX works to achieve a favourable environment within the European Union for design, development, manufacture and marketing of textile and clothing products. Working together with EU institutions and other European and international stakeholders, EURATEX focuses on clear priorities: an ambitious industrial policy, effective research, innovation and skills development, free and fair trade, and sustainable supply chains. The EU textile industry includes 192,000 companies, generating a turnover of €162 billion (2022).