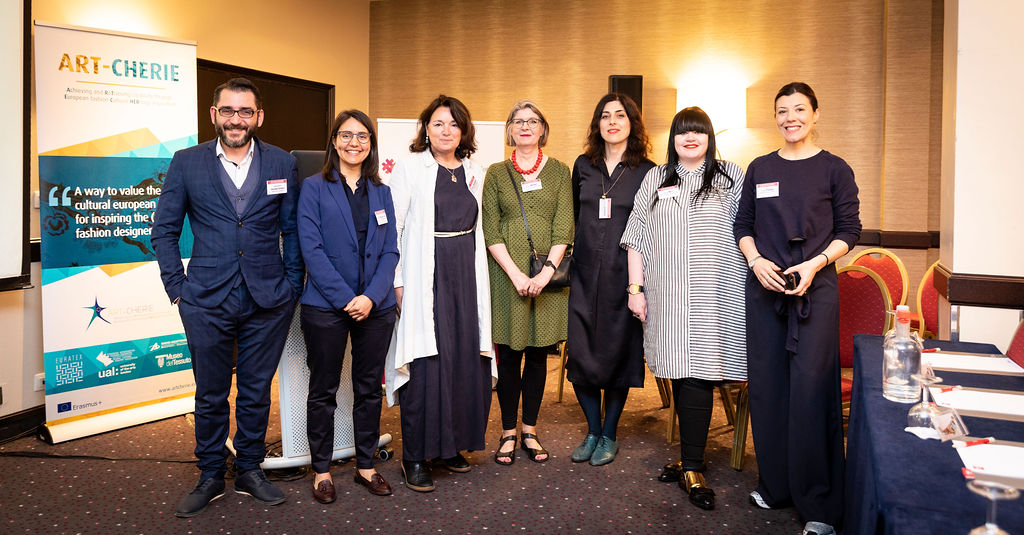 Brussels, 24 April 2019 – The final conference of the Erasmus + ART-CHERIE project was hosted by EURATEX on the 24th of April during the European Technology Platform (ETP) conference entitled "Circular, bio-based, digital – the keys to Europe's textile future".
The event was held to showcase the results of the project, as well as the views of those involved, creating an opportunity to establish a dialogue that may prolong after the end of the project.
Achieving and Retrieving Creativity through European fashion Cultural Heritage Inspiration – known as the ART-CHERIE project – addresses the issue of digitalization, improving the offer of learning opportunities in the Fashion sector, while taking advantage of the huge European heritage available as a source of inspiration for designers.
The overall objective of the ART-CHERIE project is to bridge the gap between fashion industry needs and the lack of specific designers' expertise in fashion industry SMEs, using innovative approaches resulting from the project and which the EU Fashion Industry urgently needs.