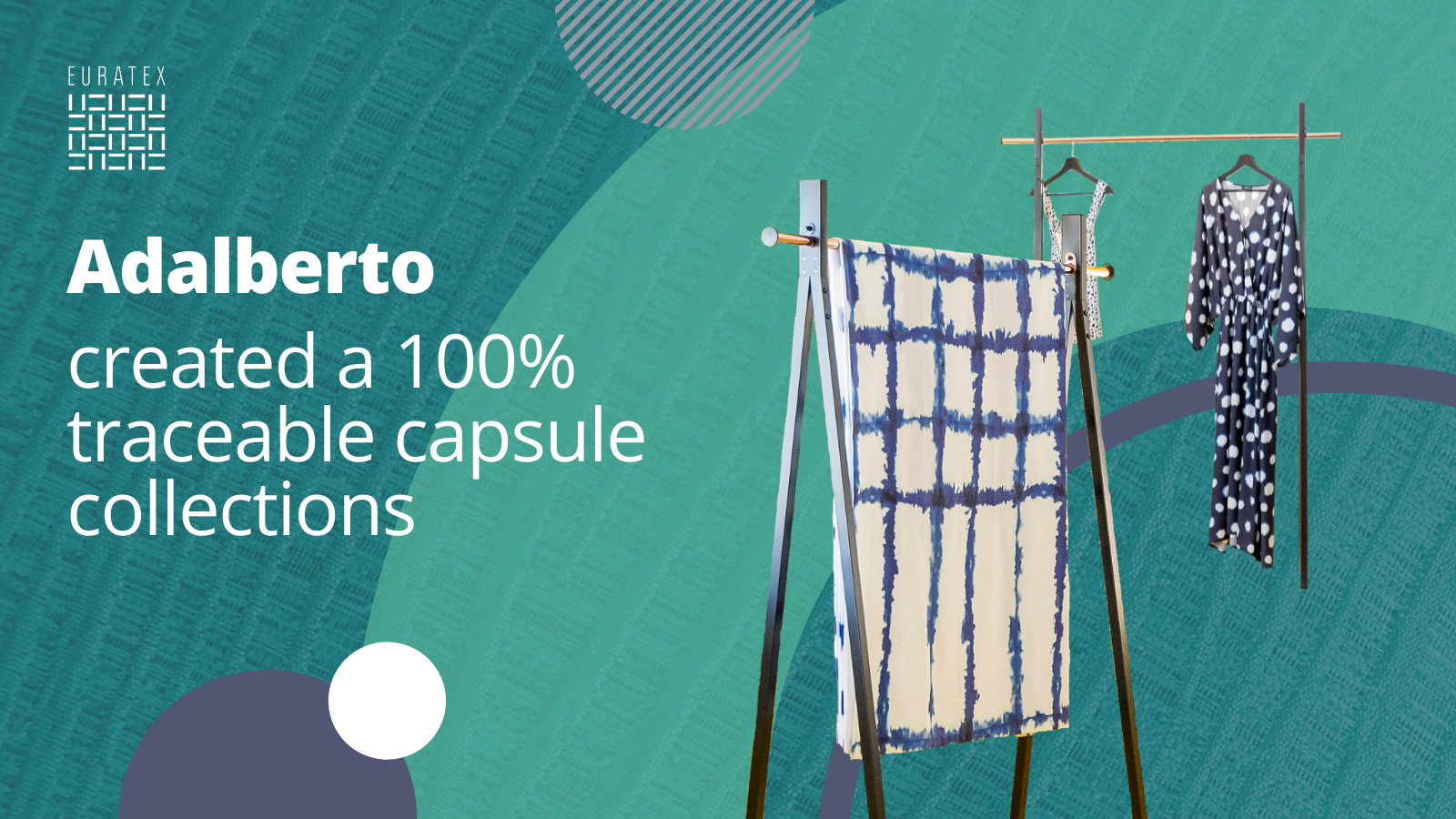 Portugal, 11 May 2021 – Adalberto, a renown textile company, is recognized by the market, as a reference group: the best option for quality and differentiation of the services it provides, with a strategy, committed to creating value for its employees, customers, consumers and partners.
Adalberto is a company with 52 years of know-how, headquartered in the North of Portugal in the center of the Portuguese Textile Cluster, in the district of Porto.
Adalberto is a company that develops, designs and distributes products from the textile industry to fashion, home textiles and clothing business.
We offer products and services that encompass a complete value chain, from technical development and design, to transformation of raw materials (knits and fabrics), dyeing, printing, finishing and logistics.
Our Vision is to be recognized by the market as a reference group: the best option for quality and differentiation of the service provided. We have a strategy committed to creating value for its employees, customers, consumers and partners. Our values to carry out this mission and achieve our vision are three:
Sustainability: ensuring transparency in our value chain, contributing to the reduction of the ecological footprint
Innovation: differentiating factor for value creation
Social responsibility: guarantee the well-being, not only of our employees, but of our partners and stakeholders
Adalberto is a historically innovative company, continuously investing in the latest machinery. lt has an Innovation department, AdTech, with a strong scientific and digital component, which allows us to innovate the production process, our products, introduce new approaches to the market, digitalization, etc …,. AdTech is divided into three main areas:
Creators Lab
Si-Fi Lab
Tomorrow Lab
The company has a young team with very strong convictions regarding sustainability, which is a major theme in everything we develop. For this reason, we have launched 100% biodegradable and 100% traceable capsule collections, where new raw materials have been developed, we used more ecological transformation processes with reduced water and energy consumption, less chemicals, as well as a reduction in the use of raw materials and processes, using 3D scanning and modeling.
In these traceable collections we give all the information to the customer, from the origin of the fibers to the finalization and final product. The customer interactively can access all traceability information, energy consumption information about the blockchain architecture, carbon footprint and product life cycle, through tags with QR Codes that give access to an omnichannel platform.
We also use a process of digitizing samples in order to contribute to the reduction of the ecological footprint, starting with the digitalization of the meshes and transforming it into pieces, using 3D technologies.
Last year, Adalberto has already reduced energy consumption by more than 40% and water consumption by more than 20% . All the energy used is from 100% renewable and traceable sources, having contributed to the elimination of 1,400 tonnes of C02 since its implementation, which corresponds to more than 500 cars removed from circulation and around 2,400 trees planted.
Due to the pandemic, we accelerated the implementation of a more digital strategy, closer to B2B and B2C.
As all change leads to resistance, the greatest difficulty was the cultural alignment to the new reality, overcome with investment in innovation, training, and a great work of human resources, which allowed us to reach a team and community culture.
The biggest learning that I can share is not to be afraid to take risks in new strategies or business models, continuously betting on innovation and hiring qualified people.
To know more, check Adalberto's accounts on Instagram, LinkedIn and Facebook.