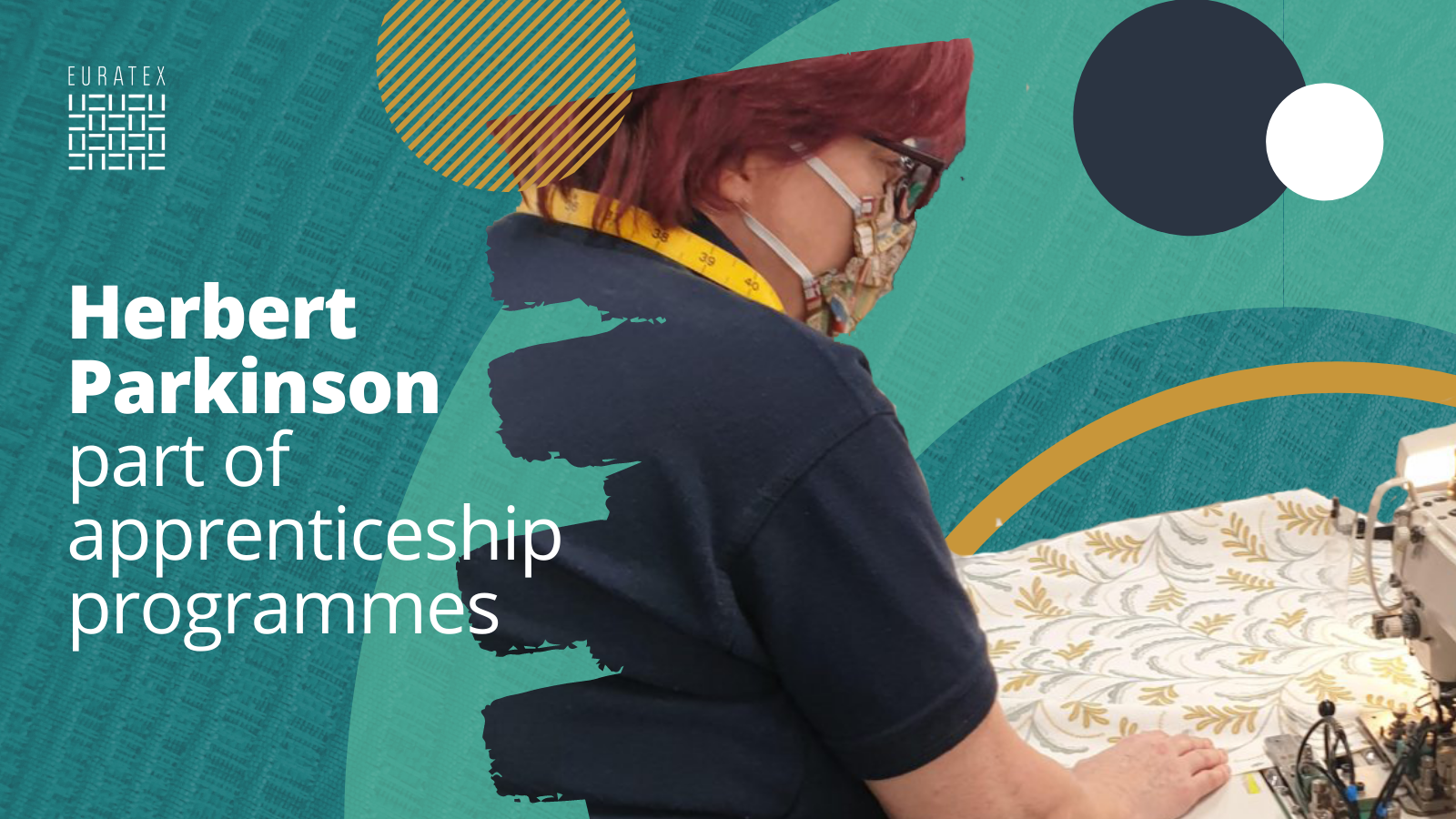 Four employees from Herbert Parkinson textile factory in Darwen, Lancashire, are some of the first in England to complete the new Level 2 Sewing Machinist apprenticeship standard at Burnley College.
The Herbert Parkinson textile factory became part of the John Lewis Partnership in 1953, and today makes many of the John Lewis own brand soft furnishings, duvets and pillows using a combination of modern technology with traditional skills. Herbert Parkinson also produces all of the retailer's Made to Measure 7-day service curtains, cushions, roman and roller blinds, as well as customised duvets too.
Herbert Parkinson employs almost 250 people in the local area and has made a significant investment in training and apprenticeships.
The Level 2 Sewing Machinist standard is part of a raft of new apprenticeships developed for the fashion and textile industry, co-ordinated by UKFT. It was created by an employer group that comprised companies including David Nieper, Asos, Cookson & Clegg, Cheshire Bespoke, Burberry and Bolton Textiles Group.
Angelika Ciesek, aged 32, has been working at the company for five years and had no experience of sewing before but saw other people sign up and thought it looked an interesting opportunity.
She says: "I have thoroughly enjoyed all aspects of the course and the apprenticeship has helped me be promoted to sewing machinist. I am now able to create new things for myself and I have the confidence to try new things. My friend has recently had a baby and I was able to use my skills and knowledge to make her a basket to store baby products in.
When Covid hit, there was obviously an impact as our learning is practical, but our trainer worked to ensure that we were able to complete our assessments via a zoom call," she explains.
"I would love to further my knowledge and skills now and go on to complete level 3."
Lea Mellody, aged 57, is now a sewing machinist for Herbert Parkinson's samples service and has been working for the company for almost three years. Lea would also now like to go on to complete her level 3 training.
"The job I applied for included a sewing machine apprenticeship, which was what originally attracted me to the job," she says. "I have a passion for sewing and this is one of my main interests outside of work. I felt this was perfect for me to learn new skills and improve my sewing as well as gaining a qualification along the way.
"The part I enjoyed most of learning how to use different machines that I had not seen before to create a number of different items. I have helped create a couple of new things at work for a photo shoot in the magazine. I now have an accredited qualification for doing something I love."
Find out more about Herbert Parkinson here.
Find out more about the Sewing Machinist apprenticeship here.
Find out more about Burnley College here.