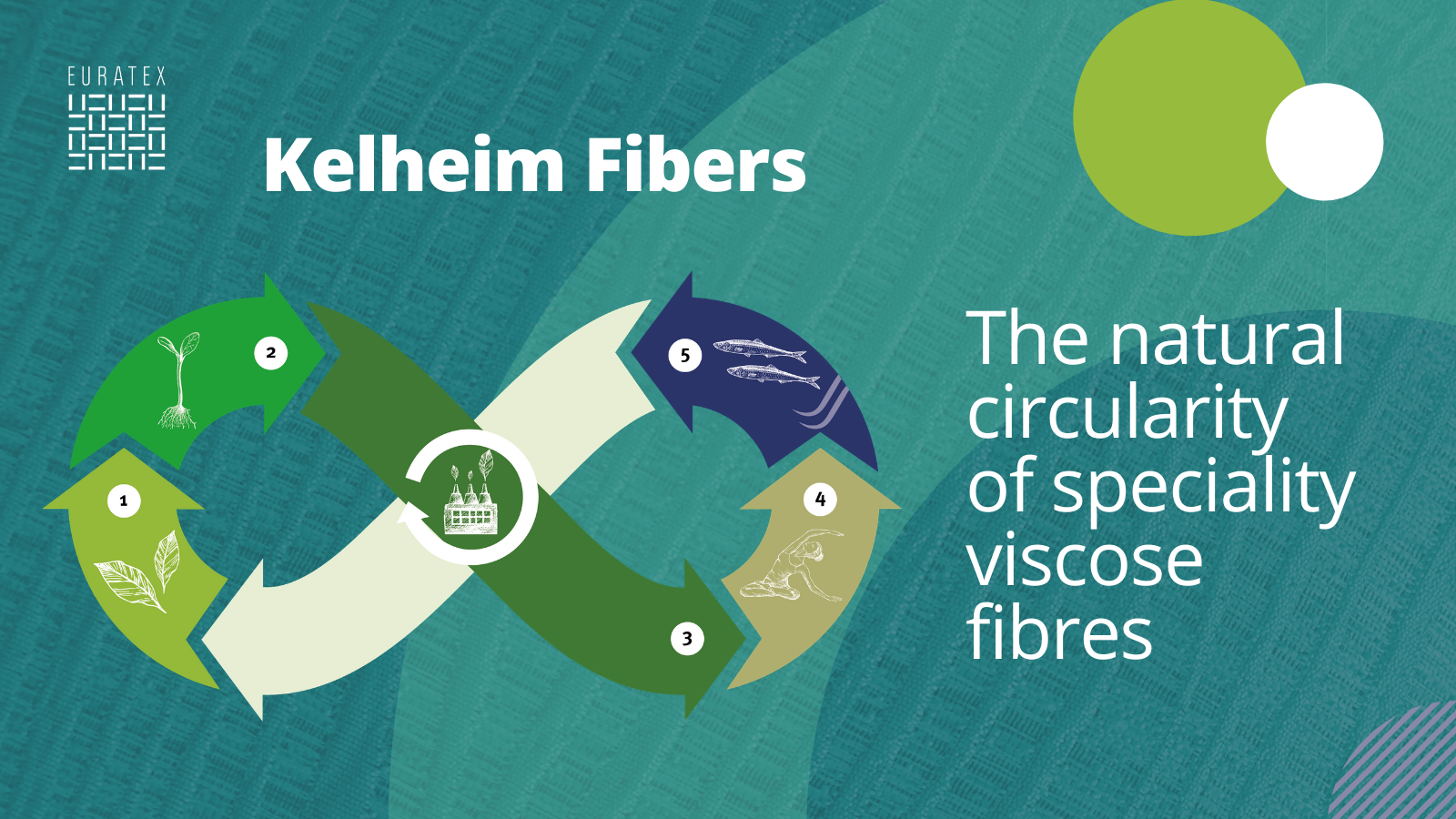 For the development of their customised viscose speciality fibres, Kelheim Fibres relies on their Open Innovation concept. It brings together like-minded market participants to identify yet unmet consumer needs and to develop the corresponding solutions. By opening up their innovation process to the outside world, Kelheim Fibres creates market-oriented solutions based on actual consumer needs.
At the same time, by bringing all the partners together, Kelheim Fibres makes a huge step towards more transparency and traceability in the supply chain. The aim is to create a more regional value chain with shorter distances between the partners.
An example for a sustainable solution for an actual consumer need is Kelheim's AHP (Absorbent Hygiene Products) Project: The average woman uses up to 17.000 period products in her life and more than 90% of those are single-use products. That corresponds to an annual amount of 75.000-125.000 tons of "period waste" in Germany, Austria and Switzerland alone.
Almost all sanitary napkins contain crude-oil-based components that are not biodegradable. Ending up in landfills or in our oceans, these items take hundreds of years to disintegrate – and even then, they persist in our environment as microplastics.
While the call for eco-friendly alternatives is getting louder, women must be able to completely rely on a period product. Alternative hygiene products will only be accepted when they deliver the same performance as their synthetic counterparts.
A partner of the tampon industry for more than 40 years, Kelheim Fibres knows all about absorbent hygiene fibres. Their viscose specialities are made of the renewable raw material wood and are fully biodegradable in water and soil. In contrast to other natural fibres, Kelheim's viscose fibres can be customized in many ways during the production process: the dimensions or the cross-section of the fibre can be modified, and functional additives can be incorporated into the fibre's matrix.
Using this know-how, Kelheim Fibres creates fibres that are ideally suited to the specific functions of the different layers in a sanitary napkin – from hydrophobic fibres for the top layer to super-absorbent fibres for the absorbent core of the pad.
Kelheim's fibres can make a substantial contribution towards fully bio-based and biodegradable hygiene products without compromising on performance. The goal is a fully bio-based solution for femcare products with fibres that describe a natural circle: from nature, back to nature.
But this does not only apply to the popular disposable femcare products: Kelheim's fibres can also be processed in the textile sector, enabling solutions in the field of reusable hygiene products such as menstrual underwear. The same as for disposable products is true here: the resource-saving reusable option needs to deliver the same performance and reliability. With their speciality fibres, Kelheim makes it easy for woman to choose the sustainable option. 
To know more, visit Kelheim's profiles on LinkedIn, YouTube and Xing.