EU textile and clothing industry in numbers


STEP2030 Webinar:

15 September
How to promote sustainability through innovation in the textile ecosystem?

STEP2030 – Sustainable Textiles European Partnership is a proposal for a public-private partnership under the European research and innovation framework programme HORIZON EUROPE that aims to
promote innovations for more circularity and sustainability in the textile ecosystem, as well as to advance textile recycling throughout the value chain.

EURATEX hosted the webinar STEP2030 – How to promote sustainability through innovation in the textiles ecosystem? to create awareness among textile stakeholders of the innovation happening within the textile industry as well as the needs for further innovation; the webinar also introduced innovation priorities of the sector.
LEARN MORE
PRESENTATION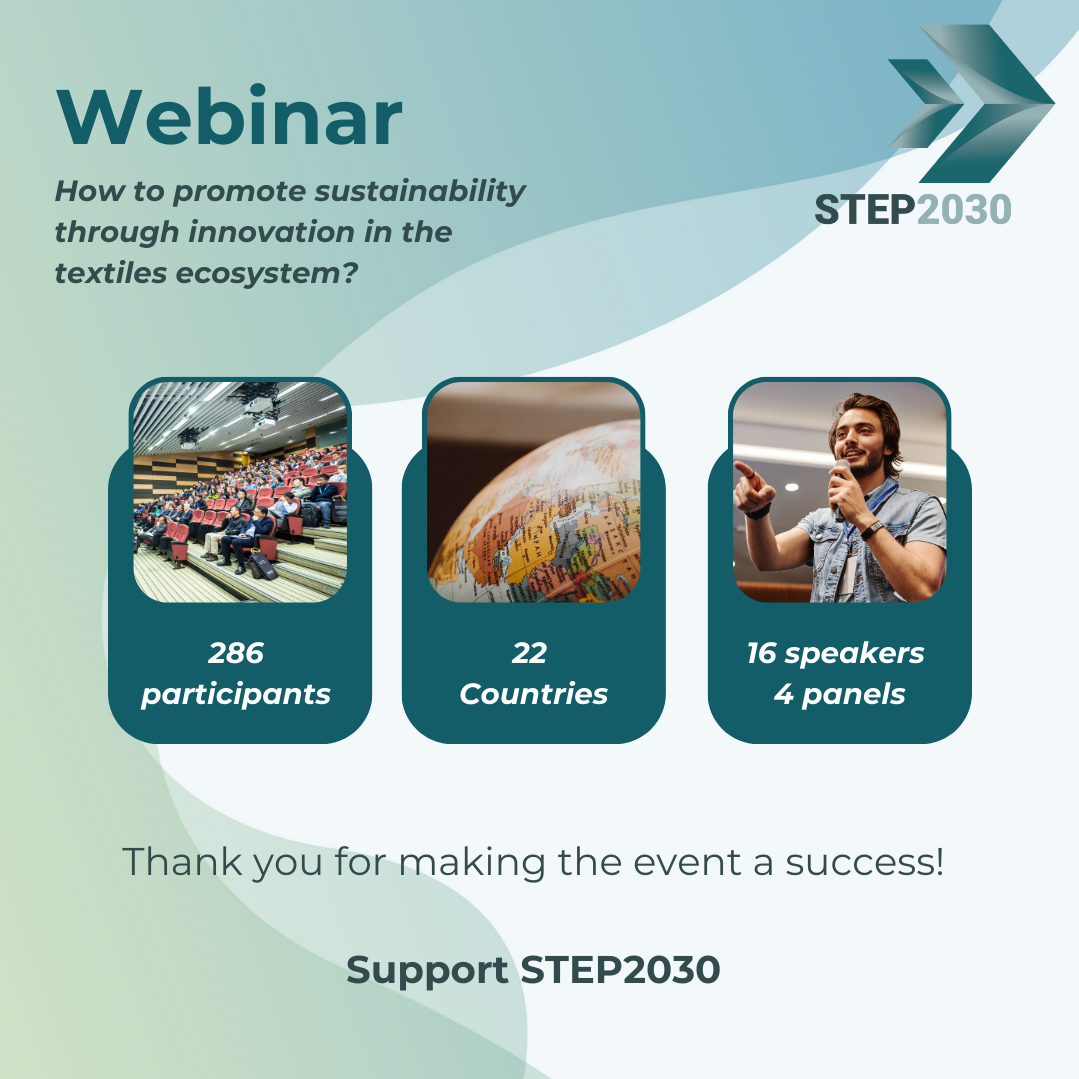 EURATEX seeks at ensuring improved access to world markets for Textile and Clothing companies, as well as a cost-effective European regulatory framework allowing SMEs to maintain competitive advantage and a sound industrial base in Europe.
EURATEX works proactively with EU institutions and policy makers to support innovation, and promotes a range of initiatives to address the increasing challenge of attracting and retaining qualified human resources for the EU textile and clothing industry.
True sustainability comes with great efforts, costs, investments in knowledge, research and innovation, and collaboration along the whole value chain. EURATEX works with its Members on Sustainable Businesses in chemicals policy, circular economy, sustainable supply chains and industrial emissions.