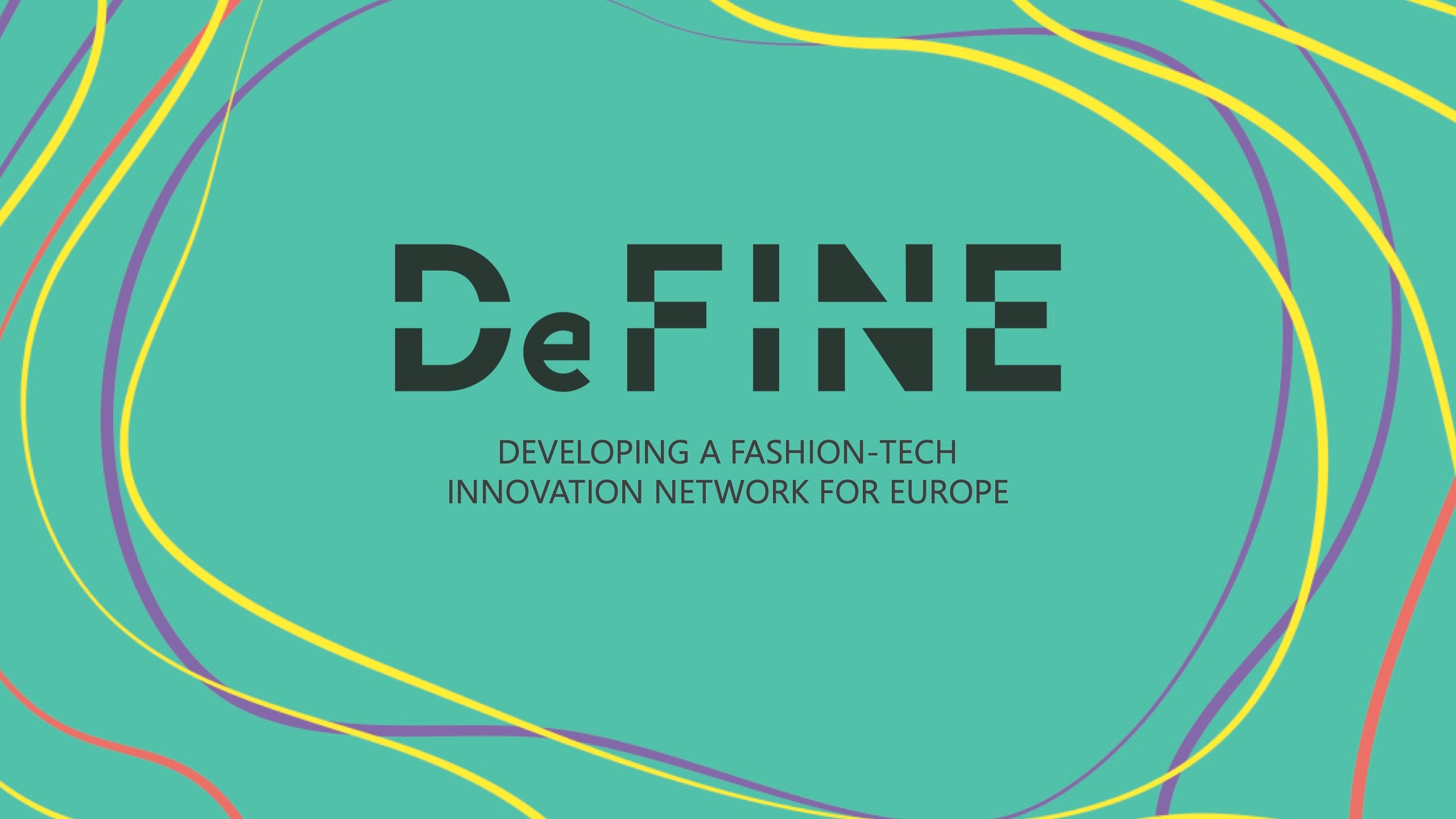 The DeFINE project has as aims to create a bridge between cutting-edge innovations in the European fashion-tech industry. Co-funded by the European Commissions's COSME programme, this three-year project that started in 2018 benefits the whole fashion-tech community in Europe.
The project partners aims to inspire and build stronger and deeper relationships within European fashion-tech community. By developing a network of key stakeholders, launching mentoring activities, followed by knowledge and best practices sharing with wider public.
Connecting the actors from the ground up
It is led by 10 prestigious partners from across Europe covering three important types of actors of the industry. First, we have four major Fashion and design institutions such as The London College of Fashion (UAL-LCF); Politecnico di Milano (POLIMI) with Fondazione Politecnico di Milano (FPM) in Italy and, l'Institut Français de la Mode (IFM) in France.
Secondly, three valuable Business support organisations are also involved: Inkubatorn I Boras AB (INK) in Sweden; CEEI Burgos (CEEIB) in Spain and the Cyprus Research & Innovation Center (CYRIC). Finally, to represent the European fashion and textile network, we have EURATEX and the European Business and Innovation Centres Network (EBN) in Belgium as well as Media Deals in Germany.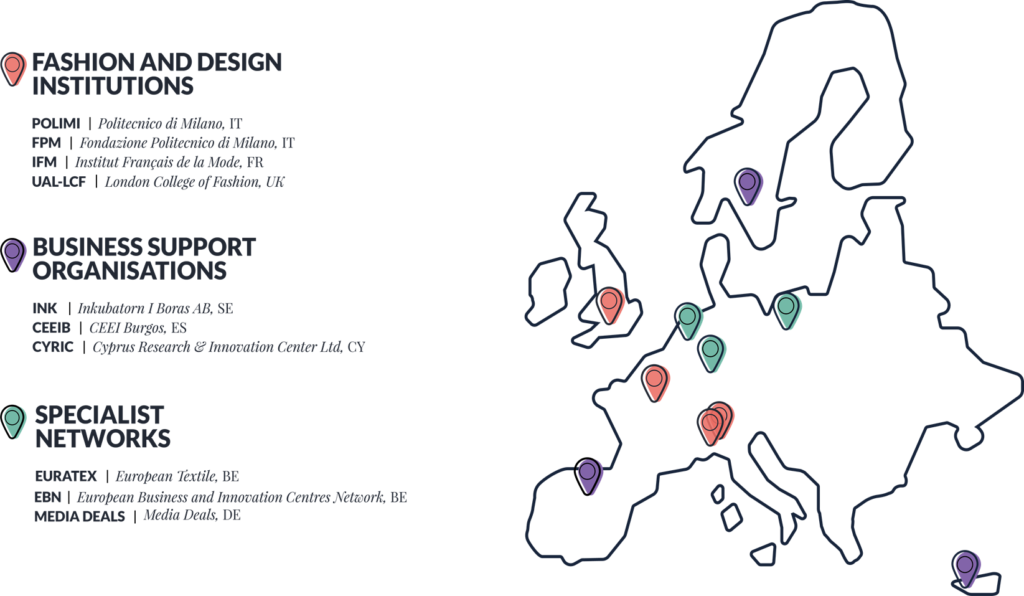 From Bootcamps to mentoring SMEs: a variety of activities
The project implements all kinds of activities to bring the outcomes of the DeFINE partnership closer to the fashion-tech community.

One of their main training activities consists of bootcamps. Their purpose is to help start-ups or SMEs develop their business ideas. With a European approach, they were organized in four different cities. From London to Milan, speakers and participants discussed issues such as the importance of the business model or the financing of fashion tech start-ups. All of this to inspire the next generation of tech-fashion actors.
As part of the mentoring activities, the DeFINE project offers also matchmaking services that help connect with fashion-tech professional. By joining the community and using the DeFINE Map tool, you can identify fashion-tech companies, solution providers, fashion ventures, accelerators, clusters and much more.
And there is more – 25 selected SMEs/start-up has been enjoying mentoring support programme. It has helped them developing new products, and establishingmarket approach or more broadly – their processes.
Furthermore, their website proposes a full range of online resources such as interviews with experts, legal tips on Intellectual Property, notes on how to create a successful pitch, success stories, videos and so much more. For example, Thierry Baujard (Founder and CEO of Media Deals) discusses investment Tips for fashion-tech start-ups and SMEs in his webinar. Or, Livia Tenuta (Researcher at Politecnico di Milano) inspires the community by sharing some insights on the state of fashion and the future scenario of the Fashion-Tech paradigm. Everyone can benefit from their knowledge. It takes only to register on the DeFINE website.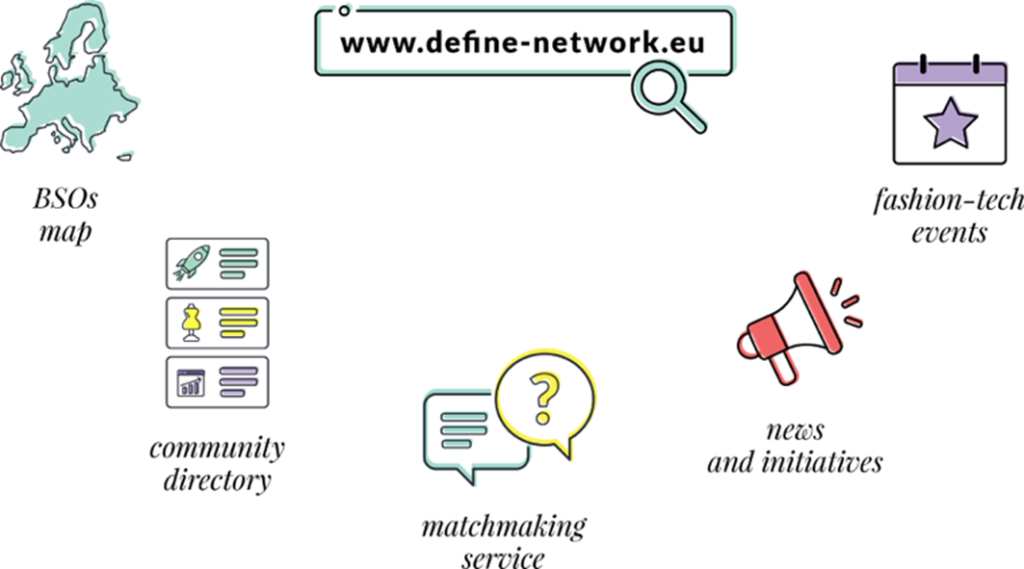 An interactive way to explore Europe fashion-tech ecosystem
Thanks to DeFINE's project activities and the connections that it creates, a network of various stakeholders has emerged. By exploring the interactive map on their website, we can find incubators, investors, financers, SMEs and start-ups as well as accelerators all across the European continent. And it's available to everybody!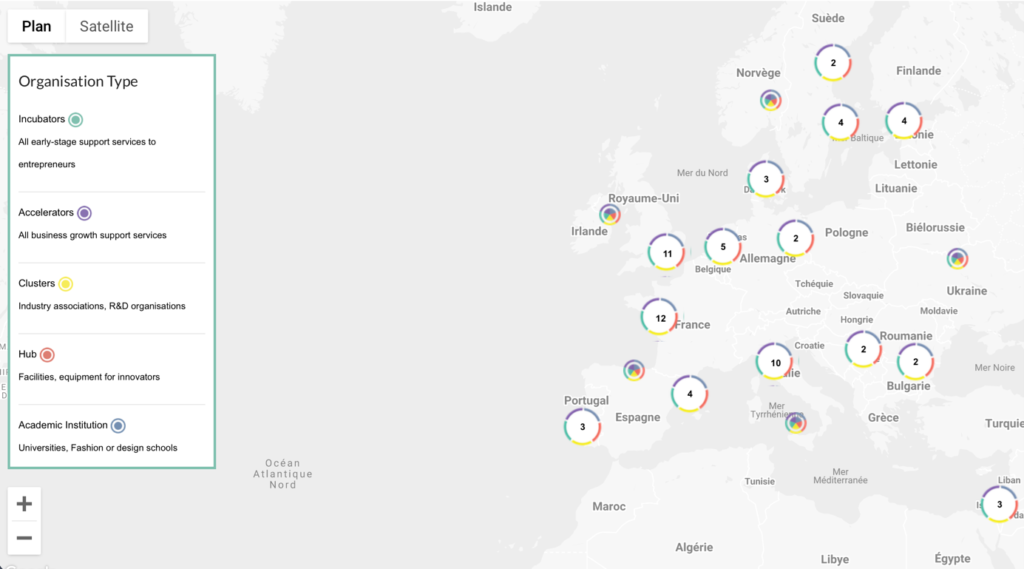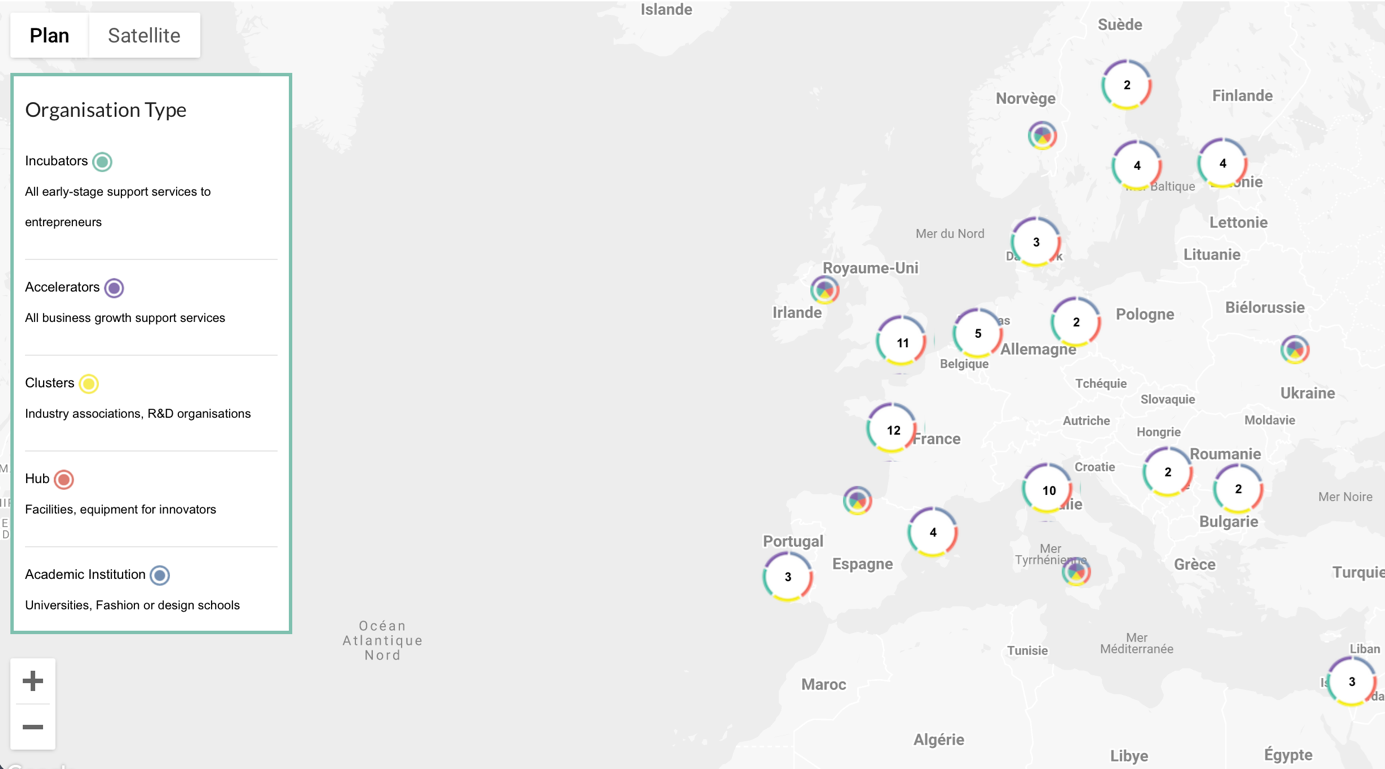 What's next?
The project organises a conference on 29 April, focusing on how to speed up and scale fashion-tech in Europe. The agenda is fresh and speakers are top-notch. DeFINE Forum 2021 will be no exception when it comes to building bridges within the industry.
From exploring the fashion-tech ecosystem to discussing the challenges and opportunities of the companies, the conference will explore the latest innovation and trends in the sector. Also, on that day speakers will examine different tools to support their members such as SMEs or startups.
Knowing the importance role innovators, a panel will discuss on the challenges and growth opportunities of the European fashion-tech compagnies. Later on, a panel including Lisa Lang, EURATEX Innovation&Skills Director, will explain, EU innovation policies in the fashion-tech communities and much more.
If you are curious and want to learn more about the future of fashion while meeting key innovators of the industry, register to the event here.