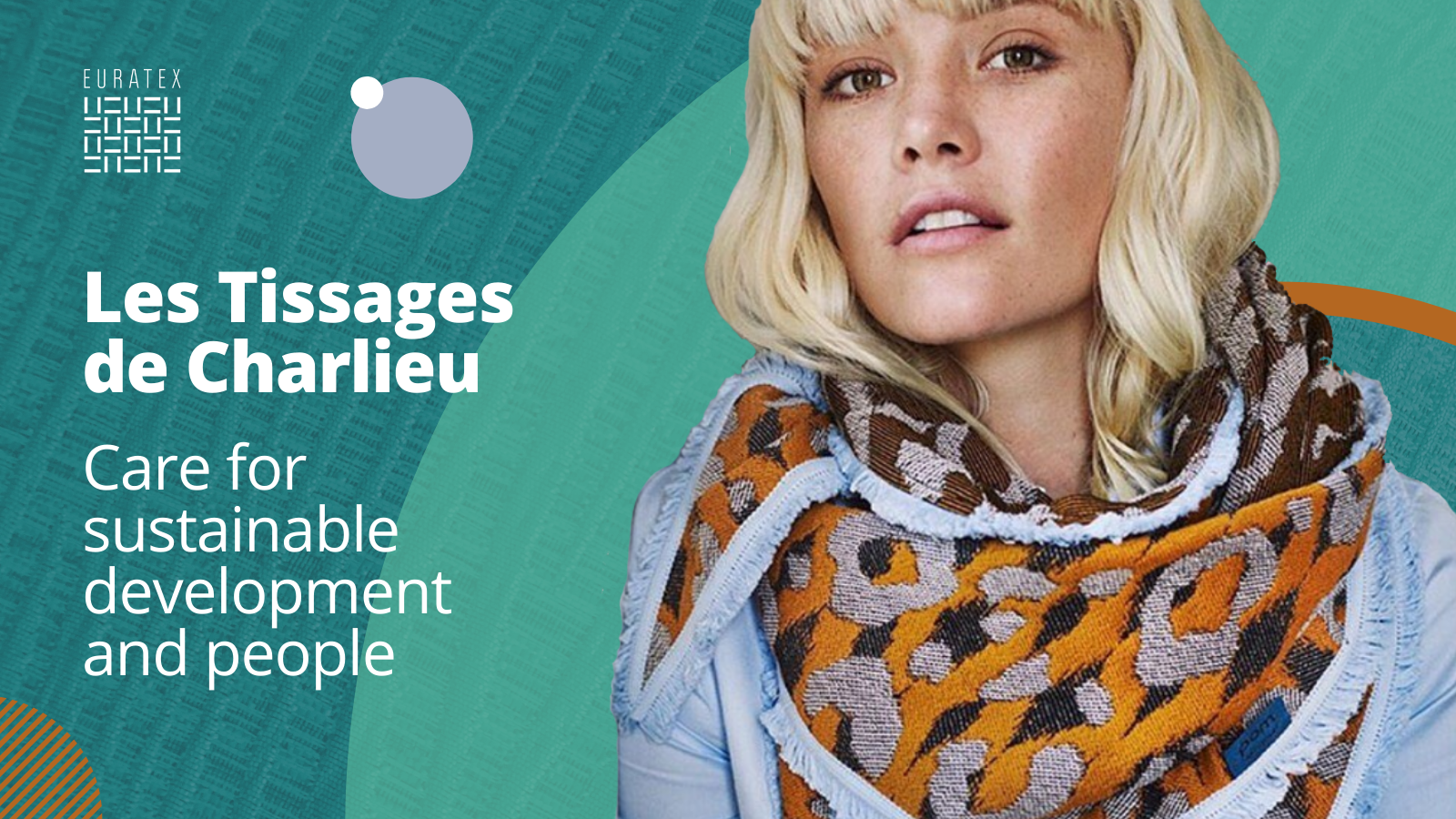 France, 28 April 2021 – Le Tissage de Charlieu is a French jacquard company, which has been run having two aims at heart. The CEO wants to produce in France in a sustainable way and to care for the development of each employee.
First French company to convert its production to manufacture masks on March 17 2020, "Les Tissages de Charlieu" designs and manufactures jacquard fabrics in France for fashion, furniture and aeronautics, paying special attention to sustainable development.
Such conviction, conveyed in 2008 by Eric Boël, manager of the company, evolved into the Altertex association, created in order to put the challenges of sustainable development at the heart of textile companies.
In 2010, Altertex started the first work on environmental labeling and Les Tissages de Charlieu participated in the first experiment organized by the French Ministry of the Environment on the subject.
The company continues to invest in these subjects so that its label values sustainable and virtuous French textile production.
Les Tissages de Charlieu has implemented other very concrete actions to reduce the environmental impact of its activities.
Thus, 50% of its raw material supplies are oriented towards ecological products, be these recycled, from organic farming or from French agriculture.
In the attempt to lower the CO2 emissions in its industrial production, Tissages de Charlieu has opted for a 100% hydroelectric green contract with a very low impact.
While the French energy mix is ​​already very low in carbon, Les Tissages de Charlieu thus reaches a small 6g / kWh.
By way of comparison, emissions linked to the energy mix are 1000g / kWh in China and 1500g / kWh in India.
"It is possible to produce in France what we consume"
The company is also carrying out a project which was selected as part of the French recovery plan: relocate supermarket checkout bags.
12 million bags per year, which will create 46 technical jobs and will save 48,000 tonnes of CO2, or 1,000 tonnes per job created, calculates Eric Boël.
A way to match employment and growth with sustainable development, all at costs equivalent to production in Asia thanks to a high-performance production tool, and with an incomparable social model.
A virtuous business project
Les Tissages de Charlieu also advocates management that is mindful of the development of each employee, where everyone can lead an intra-entrepreneurship project.
Concrete achievements : four projects are currently being carried out within the company. They generate more than 50% of the company's turnover.
This environment undoubtedly explains how the latter ended up producing 60% of fabric masks made in France from April 15, 2020. "The teams mobilized, though we invited all our employees to go home. When we decided to convert production on March 17 and asked volunteers to come forward, everyone came. And we switched production in 48 hours when it would have taken 15 days "
Eric Boël urges to restore the confidence of employees. The textile industry is alive and well. If we trust it, it shows all its vitality.
 1st French company to convert its production to manufacture masks
 1st experiment on environmental labeling
extremely low carbone emissions
an ecological and sustainable supply
a participative management project
Want to know more?
Check Les Tissages de Charlieu accounts on LinkedIn and Facebook.