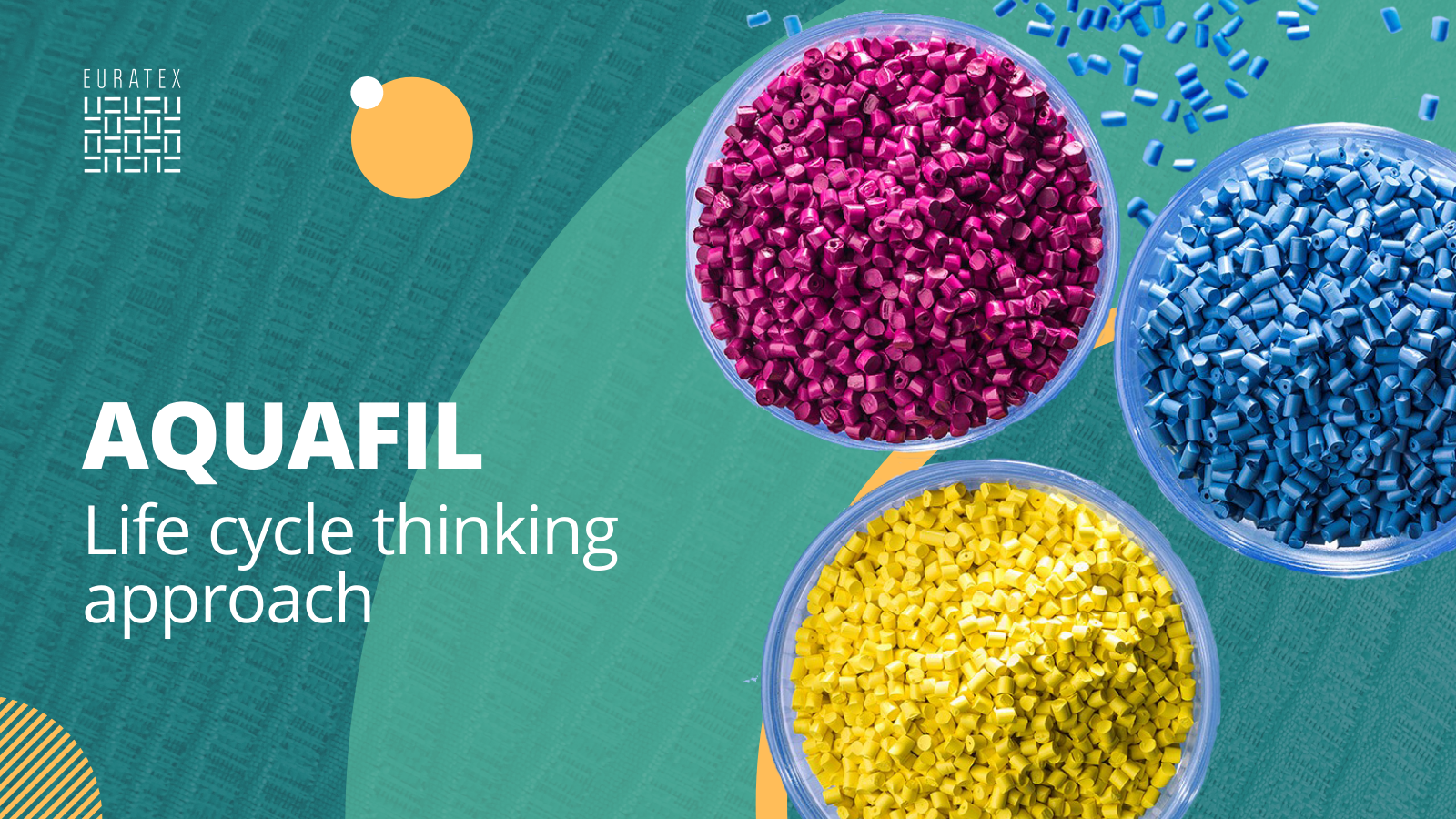 Aquafil, a leading players in the production of fibers, started producing in 2011 ECONYL®. It's a regenerated nylon and represents a product that can close the loop. Made from waste, it's infinitely recyclable and can unleash infinite possibilities for makers, creators and consumers.
For 50 years, Aquafil has been one of the leading players, both in Italy and globally, in the production of Polyamide 6: a landmark in terms of quality and product innovation. Additionally, the Group is a leader in the research of new production models for sustainable development. This commitment to research and development leads to the regular renewal of processes and products because of continuous investments of capital and knowledge.
For more than 50 years, Aquafil's values and development strategy have centered around doing business with sustainability and circular economy.
After more than 4 years of research and development the Company was able, in 2011, to produce ECONYL® regenerated nylon, 100% from nylon waste.
What is ECONYL®?
ECONYL® regenerated nylon is a product that can help you close the loop. Made from waste, it's infinitely recyclable and can unleash infinite possibilities for makers, creators and consumers. It's all part of the ECONYL® brand vision to make the world a better place by pioneering closed loop regeneration processes and delivering sustainable products.
ECONYL® regenerated nylon is made through the ECONYL® Regeneration System. This system starts by analysing nylon waste to see if it is nylon 6. A catalyst is then added to the nylon 6 waste to break down and purify the polymers through a distillation process.
This creates a transparent liquid called caprolactam – the raw material for nylon 6 polymer, with the same characteristics as the primary raw material obtained from crude oil. A polymerisation process then forms a nylon 6 polymer, which is turned into polymer chips. The chips are spun into filament yarn, which is tested for tenacity and elongation at break, yarn evenness, linear density and dyeability. The nylon waste is brought to the factory in Slovenia for transformation into ECONYL® regenerated nylon for the fashion and interior industries.
This is more than just fixing an existing waste problem. It's about solving the problem in the first place. ECONYL® regenerated nylon can be recycled, recreated and remoulded again and again. This means that you can create and buy new products without ever having to use new resources.
As well as being a solution to waste, ECONYL® regenerated nylon is also better when it comes to climate change. It reduces the global warming impact of nylon by up to 90% compared with the material from oil.
Want to know more?
Check Aquafil accounts on LinkedIn, YouTube and Twitter.