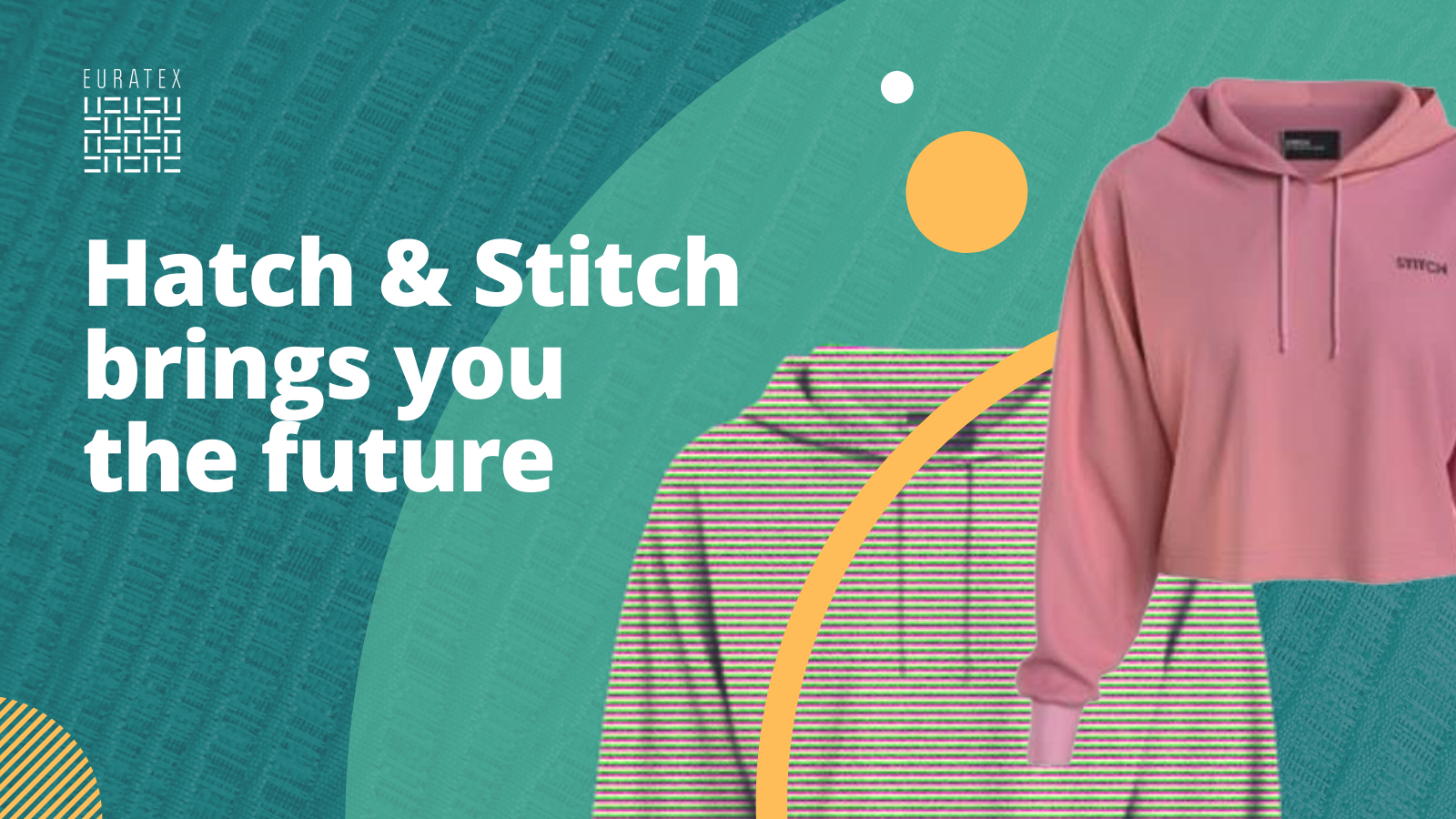 Digital and clothing. Can these two words go together? Can they change the future of fashion? We met Anne-Christine Polet, the SVP of Digital Ventures at PVH Europe's corporate start-up, and discussed her project and the future of our industry.
Can you give us a short explanation of yourself, your expertise and background?
I lead Hatch and Stitch, two startups that are working to digitize the fashion industry. My background is both in Tech and in Fashion, the two big loves of my professional career!
I started my career at Google, where I experienced first-hand how technology can help solve big problems and create immense value. And that where I got hooked on solving hard problems with value-adding technology solutions, that benefit both the user as well as a brand.
So when I moved to Tommy Hilfiger, I was lucky to be able to combine my interest in fashion with my passion for technology. What started as an internal project in 2014 to digitize wholesale selling, grew to a determination to digize the fashion value chain and has subsequently led to the creation of HATCH and STITCH .
Can you explain to our reader what is "Hatch and Stitch" and its aim?
Hatch and Stitch are two B2B Software as a Service (SaaS) startups that were created inside PVH. Both startups aim to digitize a piece of the value fashion value chain: Hatch focuses on helping fashion brands digitize their wholesale selling activities through its Digital Showroom software and Stitch enables brands to scale digital product creation (3D).
The startups are centered around a belief that it's important for fashion to start changing the status quo, instead of maintaining it. For wholesale, that means to challenge the salesman sample dependency that many brands still have, unlocking opportunities for operational efficiencies, waste reduction as well as enhanced selling experiences. And for product creation, it's all about unleashing the power of 3D design. This will allow designers and product development teams to create a visual-first product creation workflow, that enhances creativity while it reduces natural waste!
Everybody talks about the future industry as sustainable and digital. Which set of skills do you think will be relevant in the next five years in the T&C sector?
While skills are very important, I actually think the only way for digital & sustainable practices to really take hold, is mindset! When companies embark on digital transformation journeys, they sometimes forget that transformation actually equals change. And the unfortunate part about that is that humans don't really like change. What then happens in digital transformations, is that people start resisting the change. Especially when results don't come fast enough.
To get through that, you need the right mindset at both leadership level as well as at a team level. It can be hard, but it's key to see challenges as opportunities for growth & learning. And to embrace curiosity to find new ways to approach long-existing processes. Especially in fashion, there are many opportunities for this kind of change.
Then, of course, you need the right skills too. From technology experts, to digital design. New skills are key. But without the right mindset, a business won't be able to unlock the full potential of digital.
How do you see the future of the European textile and clothing industry?
I'm very excited about the future of fashion. I think the digitization of the value chain will surface many opportunities for creativity, collaboration and innovation. The benefit of digitization is that you are able to reduce waste. And not just natural waste! You are able to create incredible operational efficiencies, for example, by limiting manual & repetitive work, freeing up time to focus on true value-adding activities.
Take wholesale selling, for example. When brands are able to digitize this activity, they don't need as many salesman samples, because the entire collection is available digitally. This means that teams don't have to box, unbox and merchandise entire showrooms before they start selling. The constraints that the physical process put in place are gone. Sales teams can now spend their time on creating amazing & effective proposals digitally and start selling whenever they want.
What are your top 3 suggestions for companies undertaking the upskilling initiatives?
Focus on mindset, just as much as you focus on new skills. Courage, curiosity, growth mindset: these are all crucial to successful upskilling initiatives.
Don't forget that digital transformation is actually a human transformation. It's as much about the technology as it is about human change.
Set a big picture goal, but start small. It's important to show value soon & early, to get as many people on board as possible. So avoid the temptation to boil the ocean.
To know more about Hatch, you can also check the accounts on Instagram and LinkedIn.