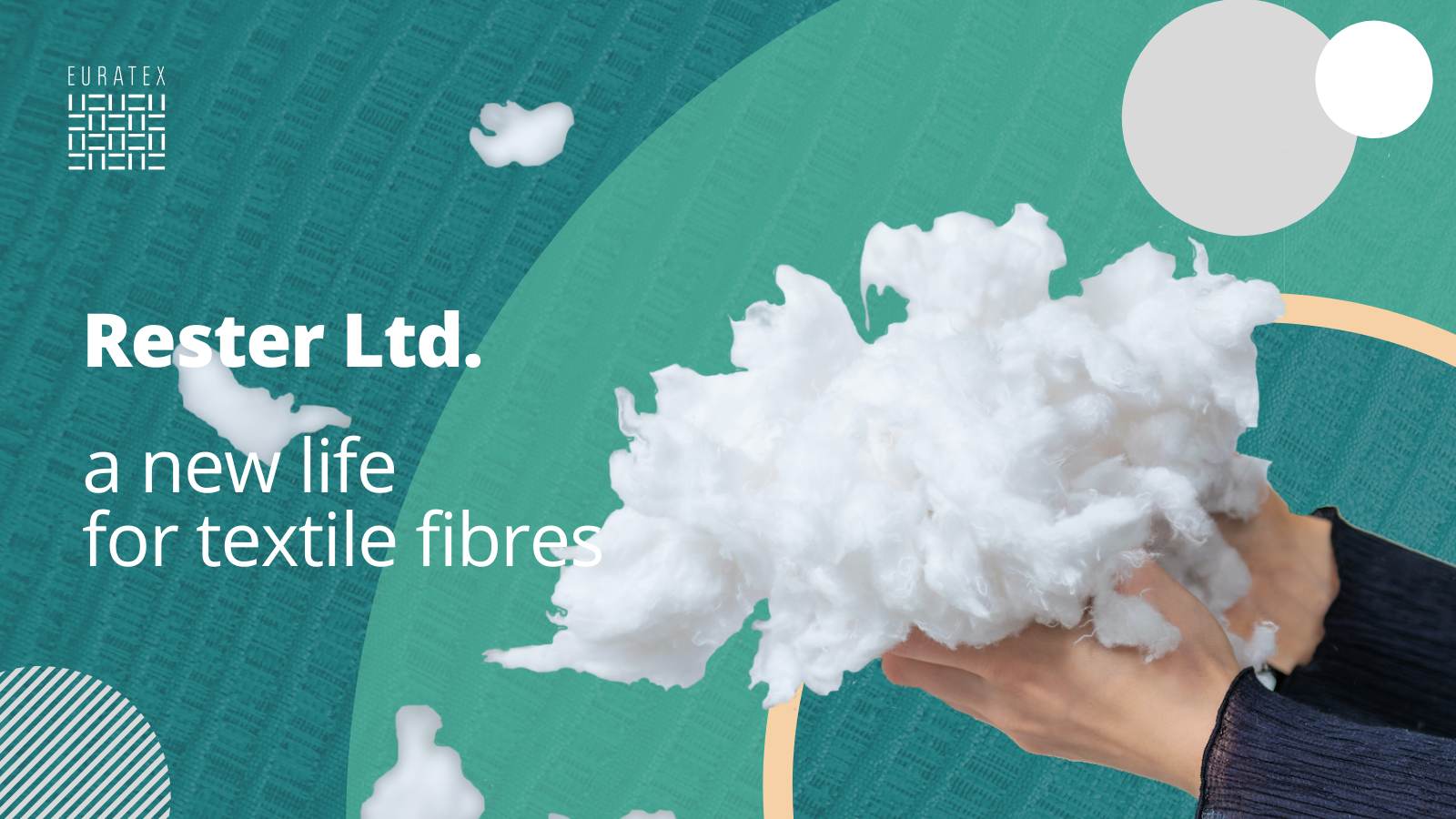 Finland, 7 July 2021 – Rester Ltd. is a Finnish recycling company with vast experience in industrial scale recycling solutions and closed-loop business models for textile waste streams.  
In the summer of 2021, Rester Ltd. will open a brand-new, 3,000-square-metre textile waste refinement facility in Paimio, Western Finland. The new plant will give a significant boost to circularity in the textile industry both in Finland and the Nordics. The plant will start processing textile waste as industrial raw material.  
"Our processing plant will begin a new era of textile circular economy in Finland. As pioneers of the industry, we are launching a system change in the Nordic countries. The transition of the textile industry from a linear model to circular economy is essential: virgin materials cannot sustain the current structure of the textile industry. And why should they, when there is so much recyclable material available?" Outi Luukko, the board chair of Rester Ltd., says.
In the new end-of-life textile refinement plant, Rester Ltd. will recycle end-of-life textiles from businesses, whereas a company called Lounais-Suomen Jätehuolto Oy (LSJH, a waste collection company owned by 17 municipalities) will processes end-of-life textiles from households.
In the Nordics, an estimated amount of 350 million kilos of textiles is disposed of annually. Finland's share of this amount is 86 million kilos, which includes textiles by both consumers and businesses. Rester's new facility aims to ensure that in the future, businesses can dispose of their end-of-life textiles more sustainably.
Rester's facility will focus on producing new raw material from used textiles with an annual capacity of 6,000 tonnes. Altogether, the Paimio plant (Rester's and LSJH's lines jointly) will process 12,000 tonnes of end-of-life textiles annually. This represents over 10 % of Finland's annual textile waste.
On a European level, this is a significant project: it enables a completely new circular and sustainable economy service model in the "New Nordics" (the Nordic countries and Estonia).
"Finding a local solution to a global problem is a huge leap in the right direction. It also raises Finland's profile as a pioneer of circular economy", Outi Luukko says. 
To know more, visit Rester's accounts on LinkedIn and Twitter.