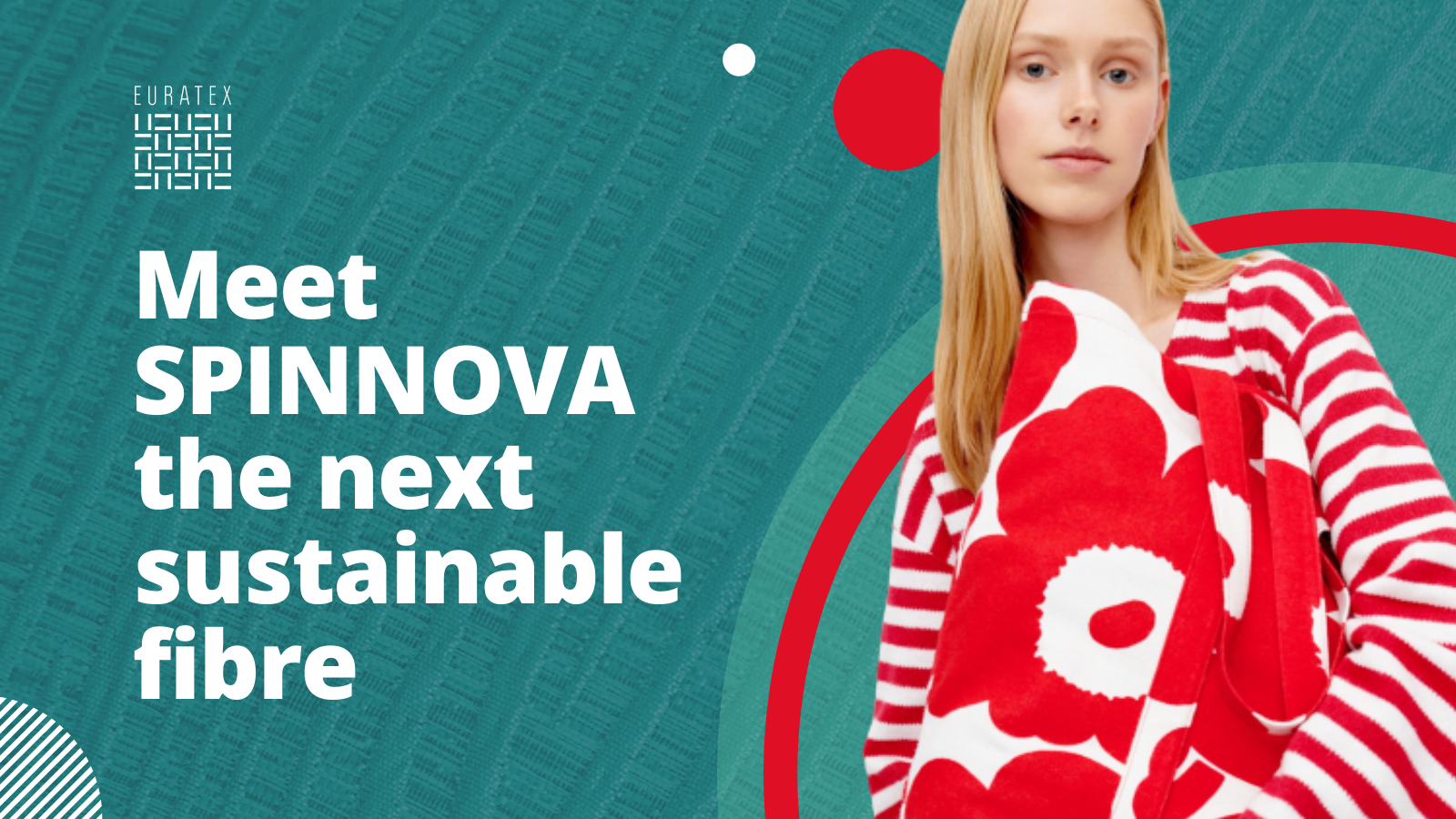 Finland, 07 April 2021 – The Spinnova technology enables textile fibre production out of wood but also from textile waste or agricultural waste such as wheat or barley straw. Spinnova is then the most sustainable fibre and it will be available for global textile brands in 2022.
Spinnova developed a process that uses no harmful chemicals and 99% less water than the cotton value chain. Its fibre can be considered the most sustainable textile fibre on the market:
The fibre creates minimal CO2 emissions,
It is quickly biodegradable,
It contains no microplastics,
It can be recycled into a new fibre again and again.
Why? "We want to make the world a better place with our skills and experience of cellulose. We want to help fill the textile industry's sustainability deficit by offering the most sustainable fibre option available," says Spinnova's CEO and co-founder Janne Poranen.
In February 2021, Spinnova and the world's largest wood pulp producer Suzano announced an estimated 22 million euro investment to build the first commercial scale SPINNOVA® production facility in Jyväskylä, Finland, as a joint venture. Spinnova's sustainable fibre will be available for global textile brands in 2022.
Spinnova materials have been developed in collaboration with leading fashion companies such as Bestseller, Marimekko, Bergans and H&M Group.
"Every leading textile brand is looking for ways to minimise their emissions and ecological footprint, and build a circular material foundation for their products," says Janne Poranen. "We feel humble and proud that soon we will be able to provide brands our new, disruptively sustainable fibre and fabrics."
Most leading apparel brands are committed to become climate neutral or even climate positive. Since Spinnova materials' cradle to gate emissions are considerably less than those of cotton, it's a radical improvement to existing textile fibres. Spinnova's fibre already works well in blends with other natural fibres, especially cotton. In big volumes, Spinnova blends alone can have a significant positive environmental impact.
"We believe that the SPINNOVA® fibre will be the breakthrough that the textile and fashion industry has been waiting for," Poranen says. "We have all the needed components in place: a good quality product that can replace cotton in end products, proof of concept from our production pilot, scalable technology and ample, sustainable raw material supply."
To know more about Spinnova, you can check the accounts on Instagram, Facebook, Twitter and LinkedIn.