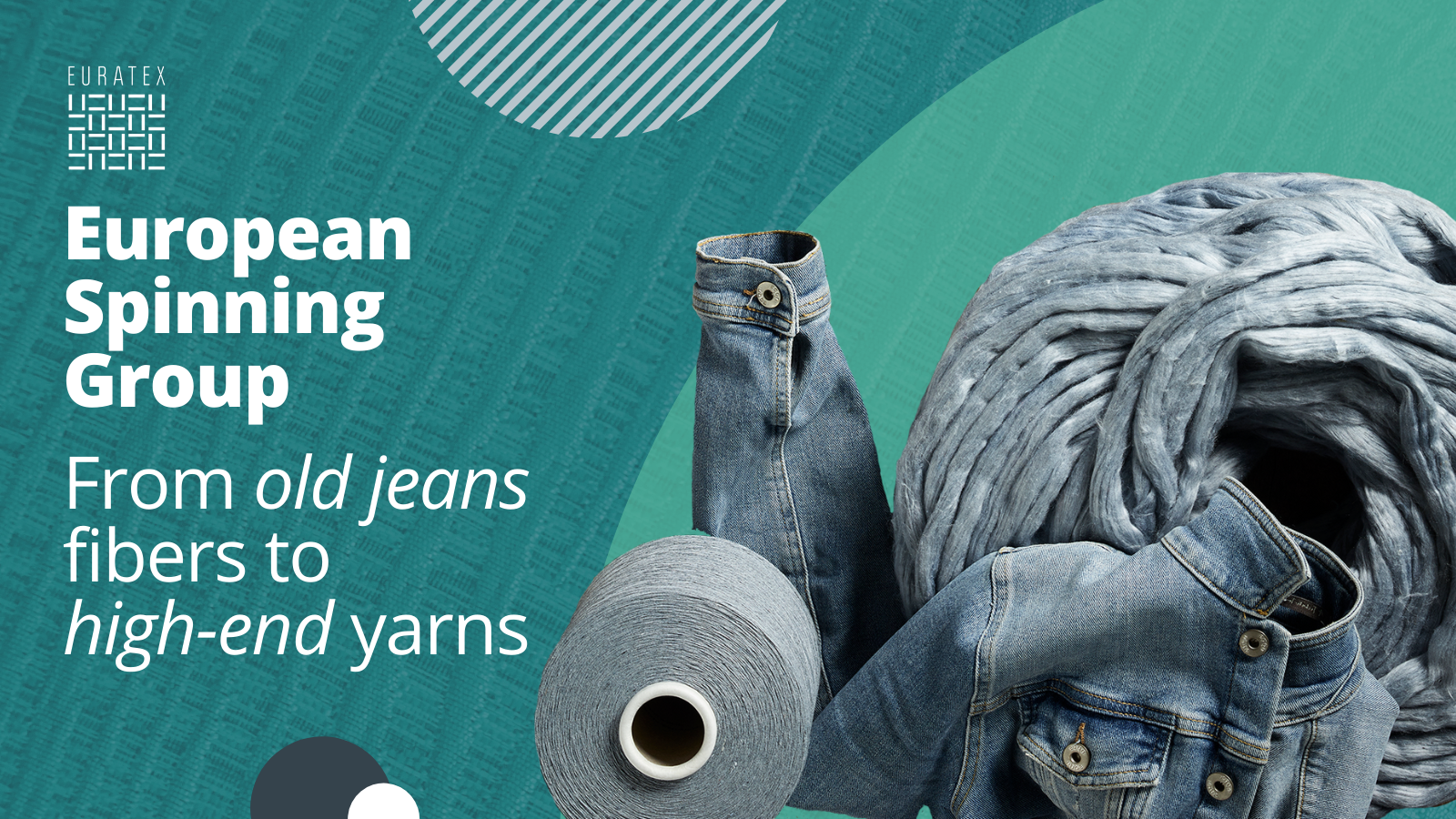 From old jeans fibers to high-end yarns
Belgium, 26 August 2021 – European Spinning Group, a Belgian spinning mill, has been putting sustainability at the forefront for many years.
Continuous investment in modern machinery, gives the opportunity to produce in an ecological, energy-efficient way with integrated waste management systems. As a raw material supplier, ESG takes its responsibility to offer a wide range of high-quality ecological solutions.
European Spinning Group's "Green collection" is an upcycled yarn collection made from discarded jeans or recycled polyester, mixed with fibers such as Tencel®, rPET, raw white and dope dyed fibers. This recycled yarn collection can be used for various high-end textile applications such as furnishing fabrics, fashion garments or technical textiles.
In this context, ESG has also set up the #hackyourjeans project as an online and offline platform. The platform focuses on stimulating circular product development and co-creation, increasing awareness and social impact by providing full transparency about the production process and visualizing products with online and offline presence.
#hackyourjeans presents a new and unique way of industrial collaboration, where knowledge on the production side and feedback from the end consumer is continuously shared, in a very open way. This facilitates product development and accelerates market development.
By using recycled materials and eliminating the hazardous dyeing process, ESG generates huge water, energy and CO2 savings compared to using standard virgin cotton fibers. This is supported by an independent labeling system. These numbers are of great importance and relevant to building trust.
European Spinning Group works with an impartial company, REMOkey, which calculates the environmental savings of different yarns and communicates them transparently throughout the supply chain.
In the meantime, ESG ensured that over 70 tons of discarded jeans were given a second life in high-quality yarn. Besides the ambition to further increase the sales of the Green collection every year, ESG focuses on continuously increasing the proportion of recycled content and improving its fineness. As a result, the yarn may be used in even more applications and represent itself significantly on the market.