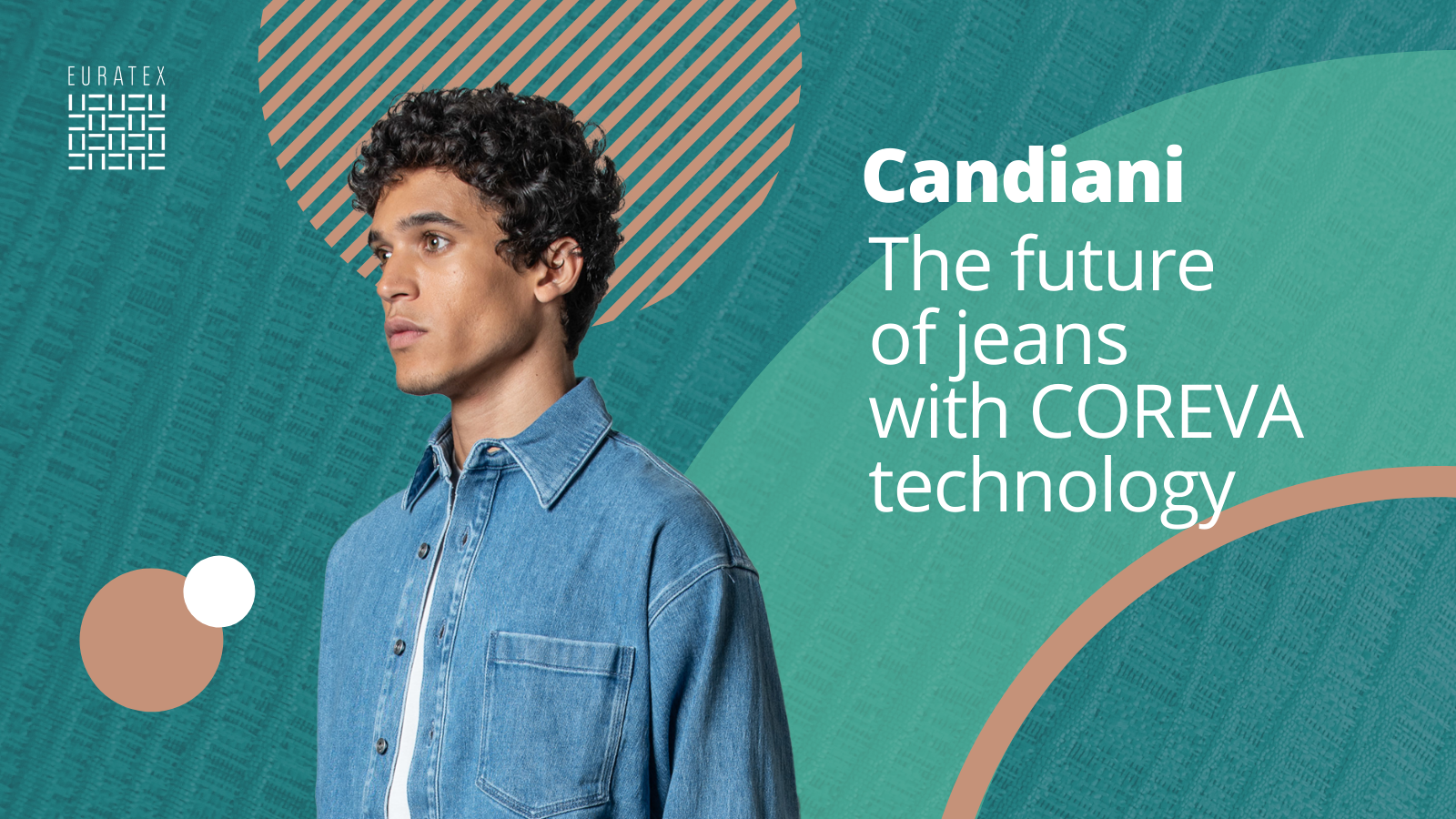 The inspiration for COREVA™ came from Alberto Candiani whilst he was shopping for salami cold cuts in his local delicatessen in Milan.
Alberto Candiani was inspired by salami cold-cuts in his local market to create COREVA. After he asked about that salami hanging from the ceiling, he realised that the casings were composed of natural rubber. Therefore, he wanted to use the same technology to improve the stretch of denim jeans. Here lies the opportunity to replace the elastane traditionally used in those products and create the COREVA technology.
How is it sustainable?
Aware of the many challenges present in the textile industries, Alberto Candiani wanted to find a solution to solve the garments made with a petroleum-based synthetic that can take up to hundreds of years to decompose. It is estimated about 25 billion unused garments are either send to landfills or incinerated. Candiani – thanks to the development of COREVA – have as a goal to reduce this figure and reduce the company impact on the environment.
This new custom-engineered natural rubber helps to solve the long-standing issue around the circularity of stretch denim. COREVA technology helps to replace the common synthetic and petrochemical-based elastomers. As result, the bio-based product can be put in compost and biodegrade in less than six months. All of this, without releasing any microplastics, conventional elastane or toxic chemicals. It follows the EU standard EN13432.
How is it made?
This innovative biodegradable stretch denim fabric is made of organic cotton wrapped with a natural rubber core. By doing so, the final is product is a yarn with no plastic corposants.
Patented by Candiani, this technology does not compromise the quality of their jeans. The elasticity, durability and physical qualities of their stretch denim fabric products.
"In a world where resources are diminishing and landfills are overflowing with discarded garments, we must look for renewable resources, in addition to biodegradable and compostable materials, Denim has to take the lead of this revolution and we are thrilled to be working alongside brands such as DENHAM the Jeanmaker and Stella McCartney to share our innovation and beliefs with the wider fashion industry". Alberto Candiani
What's next?
In 2020 the COREVA technology has been offered to 15 brands including Huit, Kings of Indigo and Dondup. This will allow them to innovate their products while sharing Candiani's first quality, sustainability.