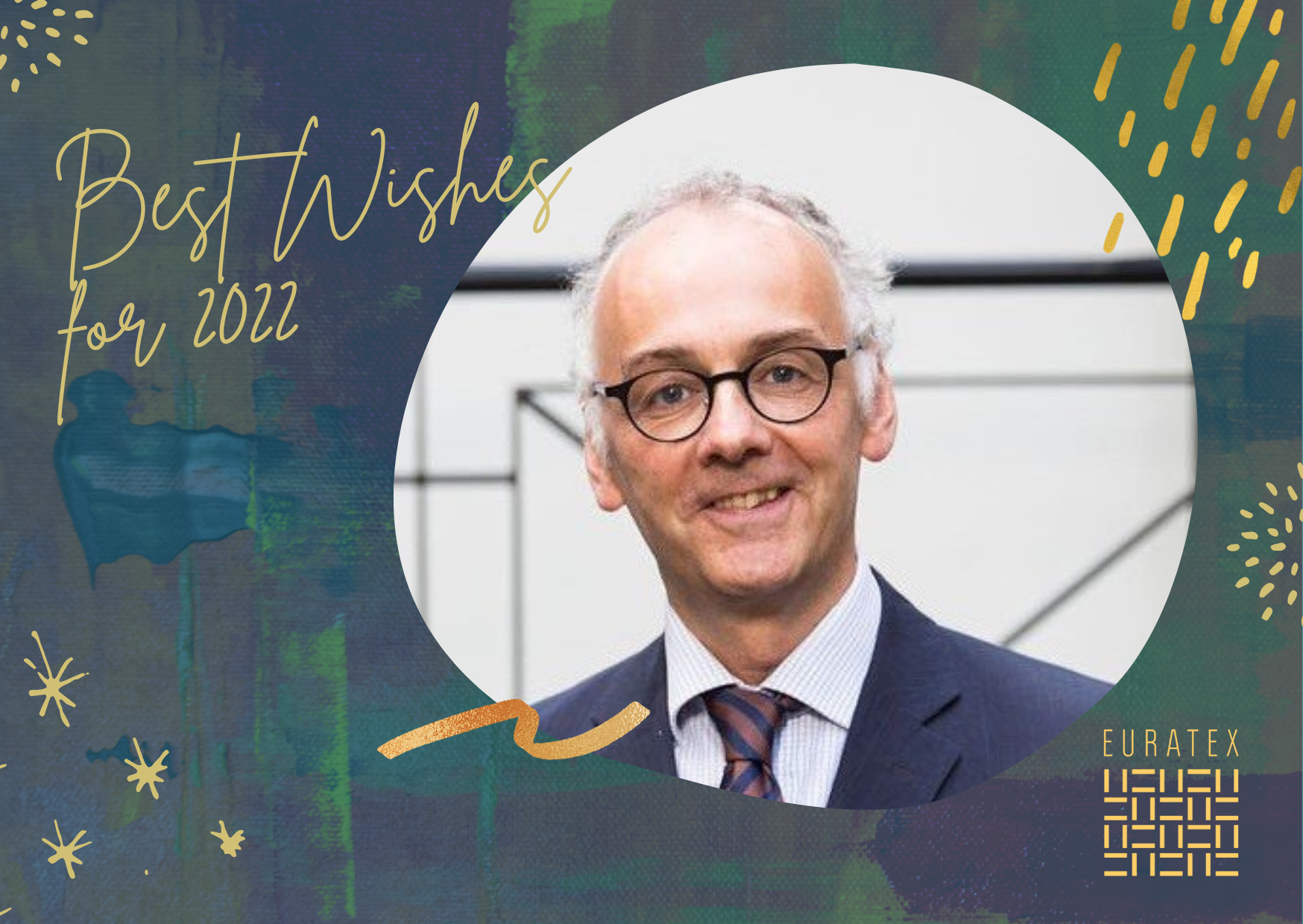 Dear members, partners and stakeholders,
At the start of this new year, I would like to present you EURATEX' best wishes for 2022, and share some thoughts on our common future.
The textiles and apparel industry is going through a rapid transformation, with increased focused on sustainability, flexible supply chains, changing consumer behaviour. The Covid19 pandemic has accelerated that transition process and, as indicated in our Antwerp Convention last November, is putting our companies at a crossroad.
In 2021, EURATEX has developed its vision on the future of our industry, which is to reconcile sustainability and competitiveness, to innovate and invest in people and digitalisation, to ensure fair competition. That requires smart legislation, a global industry perspective, and technical and financial support to a sector which is dominated by small family businesses. We hope these views can inspire the European Union to present a Communication, later this year, which recognises the strategic position of the European textile ecosystem, and values its quality and design.
At EURATEX, we are committed to work on a positive agenda and create alliances across the wider value chain of textiles. We have already launched the TCLF Pact for Skills, and are working across the industry on our ReHubs initiative, which should offer a pan-European solution for handling textile waste. We look forward to work with the EU institutions and the French and Czech Presidencies on numerous legislative initiatives which are expected in the months ahead. We ask for transparency and dialogue, based on facts and figures.
2022 will be a decisive year for the future of our industry; let's make sure that future will be bright and prosperous.
Happy New Year 2022.
Dirk Vantyghem
EURATEX Director General